Sinking Ship Entertainment
Jun 26, 2018
Sinking Ship Entertainment in Production on Dino Dana Feature Film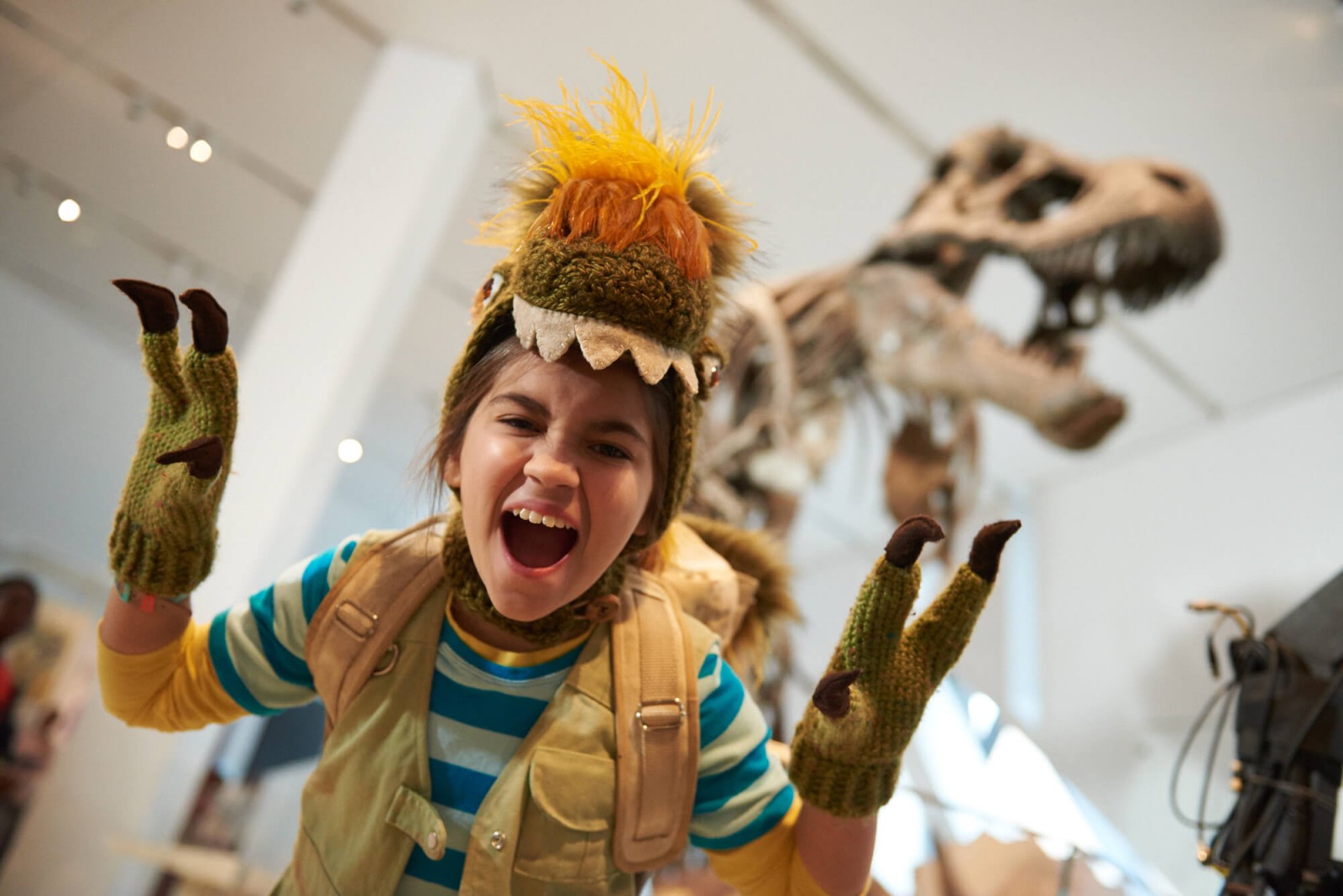 Toronto, June 26 2018
Canada's Sinking Ship Entertainment announced today that its Emmy-nominated television series DINO DANA is getting its own feature film. Currently filming on location in Toronto and based on the popular TVOkids Originals series, DINO DANA: THE MOVIE follows 10 year old paleontologist-in-training Dana on an epic action-packed dinosaur adventure. When her new neighbour Mateo is dino-napped by a Tyrannosaurus Rex, it's up to Dana and her sister to get him back. This new family film stars Michela Luci and Saara Chaudry, is written by J.J. Johnson and Christin Simms, and is also directed by Johnson. Sinking Ship is producing the movie with the participation of Telefilm Canada and in association with Amazon Prime and TVOkids. Also on board are the Royal Ontario Museum and the Royal Tyrell Museum.
"Dino Dana has always been about finding the wonder in science, says Johnson. "With this movie, we're able to take our audience on our biggest adventure yet while at the same time revealing a startling new discovery about dinosaurs."
Filming began late last month and the movie is set for a late 2019/early 2020 theatrical release across North America. A museum release window is also planned, along with companion AR/VR experiences that will allow kids and families to see dinosaurs in the real world.
Sinking Ship's award-winning dinosaur franchise has been growing steadily since the first series DINO DAN launched on TVOkids and Nickelodeon in 2008. The popular dinosaur series has been nominated for numerous Emmy awards over the years, and won the Emmy for Best Preschool Series in 2015. The DINO DANA tv series launched in North America in 2017 on TVOkids , Amazon Prime, Knowledge Network and Yoopa, and is already a top rated series on Amazon.com. Sinking Ship's Dino Kids YouTube channel currently has over 111 million views and 56,000 subscribers. The companion Dino Dan and Dino Dana apps have over 660K downloads, with a brand new Fossil Hunt app rolling out later this year worldwide.
About Sinking Ship Entertainment
Sinking Ship Entertainment is a multiple Emmy® Award winning production, distribution and interactive company specializing in family and kids' live action CGI blended content. Since 2004, the company has rapidly earned a reputation for high quality, ground breaking original series and companion interactive experiences. In 2016 Sinking Ship launched its film division with the release of ODD SQUAD: THE MOVIE across North America. Overall the company has won 13 Daytime Emmy® Awards and a variety of other international awards including Canadian Screen Awards, Youth Media Alliance Awards, Fan Chile Awards, Parents Choice Awards, the Shaw Rocket Prize, and the Prix Jeunesse International. The Toronto-based company is home to over 125 shipmates and in addition to production operates a VFX and Interactive Studio.