Press Release
Mar 20, 2019
Sinking Ship Entertainment Continues to Lead Canadian Children's Media with 15 Daytime Emmy® Award nominations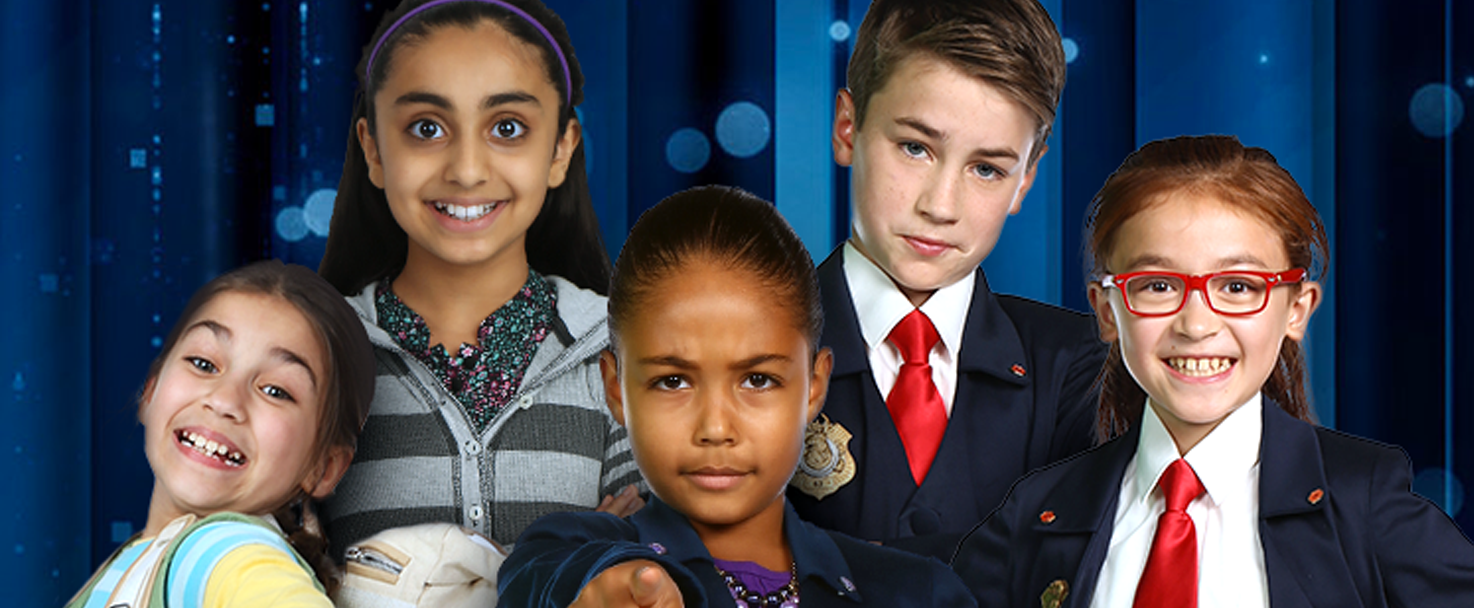 (TORONTO – Wednesday, March 20, 2019) – Canada's leading production, distribution and digital company Sinking Ship Entertainment (SSE) is thrilled to announce it has received 15 Daytime Emmy® Award nominations. The creative forces behind Odd Squad and Dino Dana lead the pack with the most nominations for series from a Canadian children's production company.
SSE 2019 nominations are:
Outstanding Preschool Children's Series
Dino Dana
Outstanding Children's or Family Viewing Program
Odd Squad
Outstanding Performer in a Children's, Family Viewing or Special Class Program
Bill Cobbs as Mr. Hendrickson - Dino Dana
Michela Luci as Dana - Dino Dana
Outstanding Writing in a Children's, Preschool Children's or Family Viewing Program
J.J. Johnson, Christin Simms, Nathalie Younglai – Dino Dana
Tim McKeon, Adam Peltzman, Mark De Angelis, Robby Hoffman - Odd Squad
Tim McKeon, Mark De Angelis, Adam Peltzman, Robby Hoffman - World Turned Odd, Odd Squad
Outstanding Directing in a Children's, Pre-School Children's or Family Viewing Program
J.J. Johnson - Dino Dana
J.J. Johnson, Melanie Orr, Stefan Scaini - Odd Squad
J.J. Johnson - World Turned Odd, Odd Squad
Outstanding Art Direction / Set Direction / Scenic Design
Amanda Vernuccio, Tyler McFarland, Kevin Morra - Dino Dana
Ron Stefaniuk, Amanda Vernuccio, Danielle Dobbyn - Odd Squad
Outstanding Lighting Direction
George Lajtai CSC - Dino Dana
Outstanding Sound Editing for a Live Action Program
Sean W. Karp, Will Preventis, Noah Siegel, Charles Duchesne, Blag Ahilov, Jakob Thiesen - Dino Dana
Outstanding Costume Design
Christine Toye - Odd Squad
Including this year's nominations, Sinking Ship Entertainment has garnered a total 90 nominations since the companies' launch in 2004, making it Canada's children's media company with the most Daytime Emmy nominations. They've won 13 awards to date.
The 46th Annual Daytime Emmy Awards is a presentation of the National Academy of Television Arts & Sciences. The Daytime Creative Arts Emmy Awards presentation will be held at the Pasadena Civic Auditorium in Southern California on Friday, May 3, 2019.
-30-
For further information, images or interviews:
Amanda Fruci, Head of Communications
416.533.5172 Ext. 2258, amandafruci@sinkingship.ca
About Sinking Ship Entertainment
Sinking Ship Entertainment is an award-winning production, distribution and interactive company specializing in family and kids' live action CGI blended content. Since 2004, the company has rapidly earned a global reputation for high quality, ground breaking original series and companion interactive experiences. Overall the company has won 13 Daytime Emmy® Awards and a variety of other international awards including Canadian Screen Awards, Youth Media Alliance Awards, Fan Chile Awards, Parents Choice Awards, the Shaw Rocket Prize, and the Prix Jeunesse International. The Toronto-based company is home to over 150 shipmates. In addition to production, Sinking Ship operates a cutting edge VFX and Interactive Studio, creating multi-platform digital experiences and interactive content for audiences around the world.
Come Aboard and Join the Conversation:
Facebook: @sinkingshipentertainment @dinodantv @endlingstv
Instagram:@sinkingshipent @dinodanatv @endlingstv
Twitter: @SinkingShipEnt