Press Release
Mar 29, 2019
Sinking Ship Entertainment Takes Home 6 Canadian Screen Awards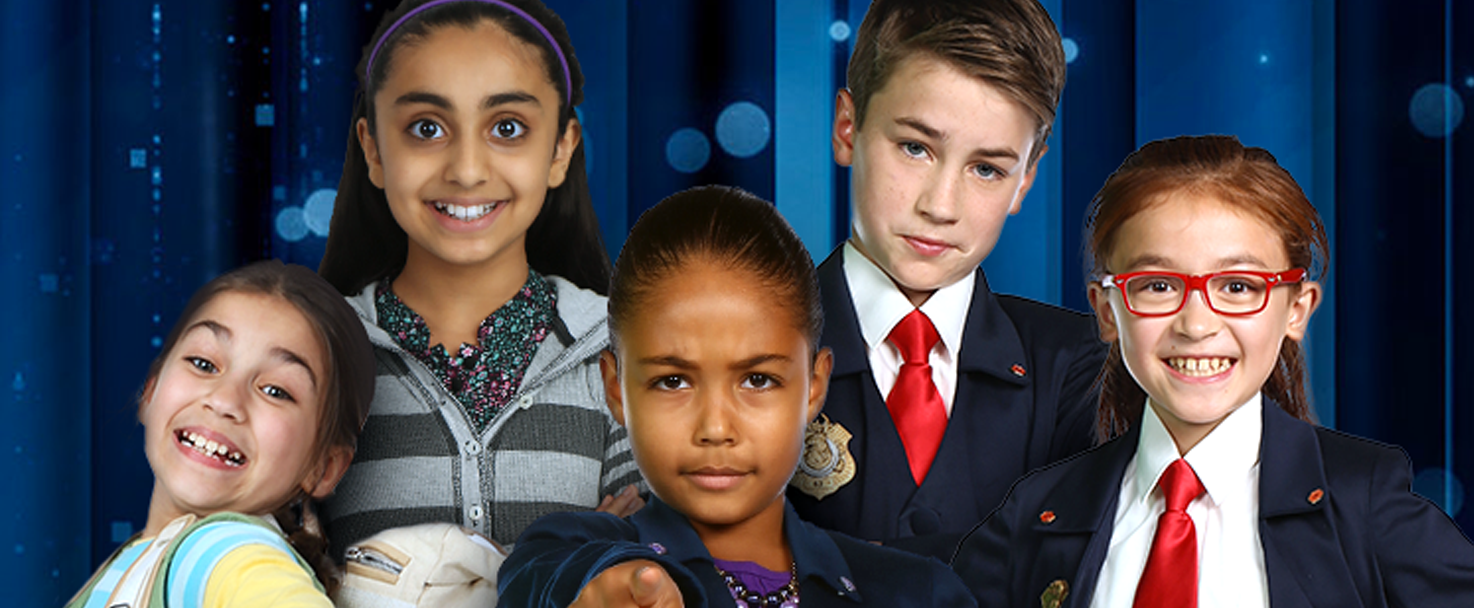 (TORONTO – Friday, March 29, 2019) – Canada's leading production, distribution and digital company Sinking Ship Entertainment (SSE) has walked away with 6 Canadian Screen Awards. The creative forces behind Odd Squad and Dino Dana took home awards in all nominated categories.
"This is such a tremendous honour and a reminder that pushing boundaries and taking risks can lead to the kind of children's programming we can all be proud of. Endless thanks to our incredibly hardworking teams and dedicated partners for making these wins possible," says J.J. Johnson, partner at SSE.
SSE 2019 CSA Wins Are:
Best Pre-School Program or Series
Dino Dana
J.J. Johnson, Blair Powers, Christin Simms, Matthew J.R. Bishop, Eric Beldowski
Best Children's or Youth Fiction Program or Series
Odd Squad
J.J. Johnson, Tim McKeon, Blair Powers, Paul Siefken, Matthew J.R. Bishop, Adam Peltzman, Mark De Angelis, Stephen J. Turnbull
Best Performance, Children's or Youth
Anna Cathcart, Odd Squad
Best Writing, Children's or Youth
Odd Squad - Where There's a Wolf, There's a Way / New Jacket Required
Mark De Angelis, Leah Gotcsik
Best Direction, Children's or Youth
Odd Squad - World Turned Odd - Part 1
J.J. Johnson
Best Cross-Platform Project - Children's and Youth
Dino Dana Digital
Blair Powers, J.J. Johnson, Ronald Ruslim, Gavin Friesen, Javier Plana, Mark Cautillo, Brian Andrade, Jermaine Williams, Andrew Eastmond, Andrew Ebert, Nathan Langdon, Roslyn Stockton, Sean Hamilton, Alex Gordon, Leisha-Marie Riddel, Deanna Ip, Leo Kouvaris, Adriano Bertuzzo, Kevin Gan, Michael Pearce, Rachel Cravit, Christopher Coey, Geordie Telfer
4 wins for Odd Squad comes on the heels of the recent announcement that it will return for a new season. Co-produced by Fred Rogers Production and Sinking Ship Entertainment, Odd Squad returns as a Mobile Unit. New agents join the squad and travel to far-flung locations around the globe to tackle oddness. Now in production, the new season will air on PBS Kids in the US and TVO Kids and SRC in Canada, in 2020.
-30-
For further information, images or interviews:
Amanda Fruci, Head of Communications
416.533.5172 Ext. 2258, amandafruci@sinkingship.ca
About Sinking Ship Entertainment
Sinking Ship Entertainment is an award-winning production, distribution and interactive company specializing in family and kids' live action CGI blended content. Since 2004, the company has rapidly earned a global reputation for high quality, ground breaking original series and companion interactive experiences. Overall the company has won 13 Daytime Emmy® Awards and a variety of other international awards including Canadian Screen Awards, Youth Media Alliance Awards, Fan Chile Awards, Parents Choice Awards, the Shaw Rocket Prize, and the Prix Jeunesse International. The Toronto-based company is home to over 150 shipmates. In addition to production, Sinking Ship operates a cutting edge VFX and Interactive Studio, creating multi-platform digital experiences and interactive content for audiences around the world.
Come Aboard and Join the Conversation:
Facebook: @sinkingshipentertainment @dinodantv @endlingstv
Instagram:@sinkingshipent @dinodanatv @endlingstv
Twitter: @SinkingShipEnt