Press Release
Apr 2, 2019
Sinking Ship Entertainment Announces Sale of Aquarius Films' Series The Unlisted with Leading Global SVOD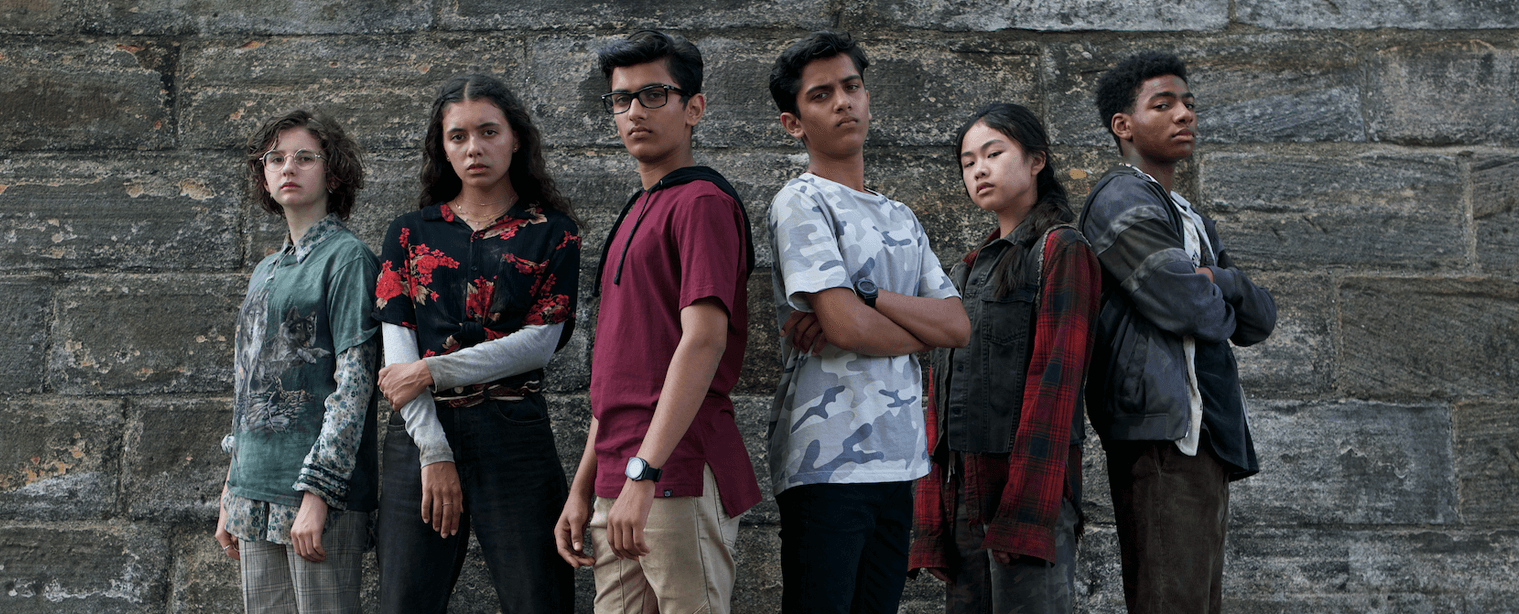 (TORONTO – Tuesday, April 2, 2019) - Sinking Ship Entertainment (SSE) is pleased to announce the live-action kids' adventure series The Unlisted (15 x 30') developed and commissioned by the ABC in Australia and recently co-commissioned by Netflix. The dystopian series will premiere in Australia on the ABC later this year, with Netflix to release globally soon after. Sinking Ship Entertainment brokered the recent deal with Netflix as worldwide distributors of the series, outside of Australia.
"The Unlisted is a perfect example of the kind of cutting-edge and relevant kids' programming we represent at Sinking Ship Entertainment," says Kate Sanagan, Head of Distribution for the Americas. "We are thrilled to have Netflix on board as partners on the series to bring it to family audiences around the world."
The Unlisted was created by acclaimed producer Justine Flynn (who is acting as Executive producer as well as directing two episodes) and is produced by Angie Fielder & Polly Staniford of Aquarius Films, producers of the Academy Award-nominated film Lion. The series follows thirteen-year-old identical twins Dru and Kal, and a group of underground vigilante kids as they work together to stop a powerful corporation from imposing control over the world's youth population.
Fielder and Staniford said, "The Unlisted is a sophisticated, action-packed sci-fi conspiracy thriller for the tween and teen market. We are proud to be partnering with Sinking Ship on this series, and we're very excited that Netflix will be broadcasting the series for audiences all around the world."
The Unlisted is produced by Aquarius Films in association with Buster Productions, the Australian Broadcasting Company (ABC), Screen Australia and Create NSW. The series joins Sinking Ship Entertainment's diverse slate of kids programming, including the award-winning series Odd Squad co-produced with The Fred Rogers Company, Dino Dana and Endlings, both created and produced by Sinking Ship Entertainment.
For further information:
Amanda Fruci, Head of Communications
416.533.5172 Ext. 2258, amandafruci@sinkingship.ca
About Sinking Ship Entertainment
Sinking Ship Entertainment is an award-winning production, distribution and interactive company specializing in family and kids' live action CGI blended content. Since 2004, the company has rapidly earned a global reputation for high quality, ground breaking original series and companion interactive experiences. Overall the company has won 13 Daytime Emmy® Awards and a variety of other international awards including Canadian Screen Awards, Youth Media Alliance Awards, Fan Chile Awards, Parents Choice Awards, the Shaw Rocket Prize, and the Prix Jeunesse International. The Toronto-based company is home to over 150 shipmates. In addition to production, Sinking Ship operates a cutting edge VFX and Interactive Studio, creating multi-platform digital experiences and interactive content for audiences around the world.
Come Aboard and Join the Conversation:
Facebook: @sinkingshipentertainment @dinodantv @endlingstv
Instagram:@sinkingshipent @dinodanatv @endlingstv
Twitter: @SinkingShipEnt
About Aquarius Films
Aquarius Films is a creative partnership between award-winning filmmakers Angie Fielder and Polly Staniford. Recent credits include Lion, produced in association with See-Saw Films, directed by Garth Davis and starring Dev Patel, Nicole Kidman and Rooney Mara, which premiered at Toronto International Film Festival, made more than $140 million at the worldwide box office and was nominated for six Academy Awards® and four Golden Globe Awards; Berlin Syndrome, directed by Cate Shortland and starring Teresa Palmer and Max Riemelt, which premiered at Sundance and Berlin and was picked up by Netflix; and The Other Guy, a 6 x half-hour comedy created by and starring comedian Matt Okine, for Stan and eOne, which premiered in the US in 2018 on Hulu. As well as the The Unlisted, upcoming projects include Dirt Music, the film adaptation of the Tim Winton novel, starring Kelly McDonald and Garrett Hedlund and directed by Gregor Jordan which is currently in post-production, and Season 2 of The Other Guy for Stan.