Press Release
Sep 26, 2019
Sinking Ship Entertainment Announces Cast of Upcoming Sci-Fi Adventure Series Endlings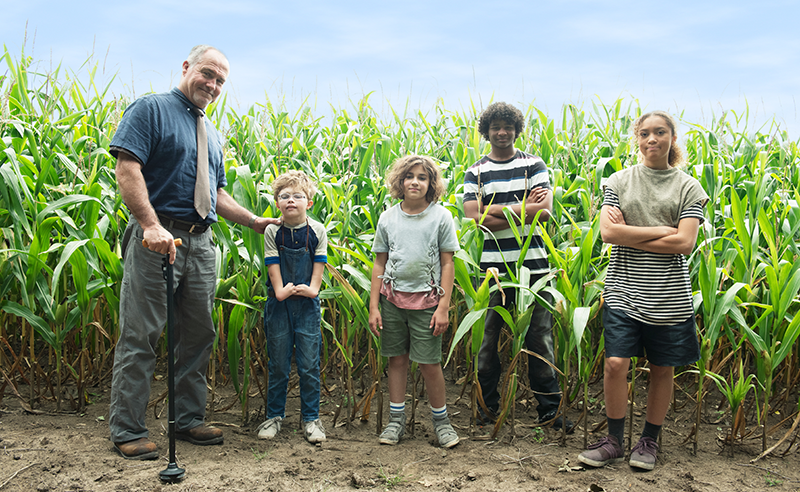 Sinking Ship Entertainment is thrilled to reveal the cast of Endlings, the Canadian prodco's new sci-fi adventure series for families.
(TORONTO, Canada- September 26, 2019) Sinking Ship Entertainment (SSE) is thrilled to reveal the cast of Endlings, the Canadian prodco's new sci-fi adventure series for families.
Director: J.J. Johnson (Dino Dan, Dino Dana, Annedroids, Odd Squad)
Executive Producers: J.J. Johnson, Christin Simms, Blair Powers, Matt Bishop
Writers: J.J. Johnson and Christin Simms
Cast
Cale Thomas Ferrin (More Beautiful for Having Been Broken)
Edison Grant (Forget Me Not)
Kamaia Fairburn (Holly Hobbie)
Lisa Ryder (Andromeda)
Michela Luci (Dino Dana)
Neil Crone (Little Mosque on the Prairie)
Oyin Oladejo (Star Trek: Discovery)
Set 20 years in the future, Endlings is the empowering story of four kids in foster care who discover they're not alone in the universe, even though sometimes it can feel like they are. Halfway across the world, following the death of her mate, Tuko becomes the last elephant in existence – what biologists call an Endling. Her endling status summons to Earth a mysterious Alien who is on an intergalactic quest to save the last member of near-extinct species. After Tuko is collected, the Alien's ship malfunctions and sends it on a crash course with the farm where Julia (Kamaia Fairburn), Johnny (Edison Grant), Tabby (Michela Luci) and Finn (Cale Thomas Ferrin) live with their foster dad, Mr. Leopold (Neil Crone). Before crashing, the Alien releases all of its cosmic collection into the fields and wilderness surrounding the property. This kicks off a high-action life-altering mission to retrieve these fantastical creatures before the local police, Tuko's caretaker (Oyin Oladejo) or a secretive industrialist (Lisa Ryder) can. Along the way, four discarded kids discover that "endling" doesn't have to mean the end. It can also mean a new beginning.
The series broadcast partners including Hulu and Universal Kids in the US, CBC and SRC in Canada, CBBC in the UK, NDR in Germany, ABC in Australia, SVT in Sweden, and NRK in Norway. The first season of 12 X 22' will be available for international broadcasters in 2020.
-30-
For further information:
Amanda Fruci, Head of Communications
416.533.5172 Ext. 2258,
About Sinking Ship Entertainment
Sinking Ship Entertainment is an award-winning production, distribution and interactive company specializing in family and kids' live action and CGI blended content. In 2019 they set their sights on growth and launched a new animation series division. Since opening its doors in 2004, Sinking Ship has produced over 500 hours of content, and through their globally recognized in-house distribution division, has sold to over 200 countries internationally. The company has rapidly earned a global reputation for high quality, groundbreaking original series and companion interactive experiences. Overall, Sinking Ship has won 17 Daytime Emmy® Awards and a variety of other international awards including Canadian Screen Awards, Youth Media Alliance Awards, Fan Chile Awards, Parents Choice Awards, the Shaw Rocket Prize, and the Prix Jeunesse International. In addition to production, Sinking Ship operates a cutting edge VFX and Interactive Studio, creating multi-platform digital experiences and interactive content for audiences around the world. The Toronto-based company is home to over 175 shipmates.
Come Aboard and Join the Conversation:
Facebook: @sinkingshipentertainment @dinodantv @endlingstv
Instagram:@sinkingshipent @dinodanatv @endlingstv
Twitter: @SinkingShipEnt