Sinking Ship Entertainment
Oct 2, 2019
Sinking Ship Entertainment Heads to MIPCOM With Impressive Slate of Programming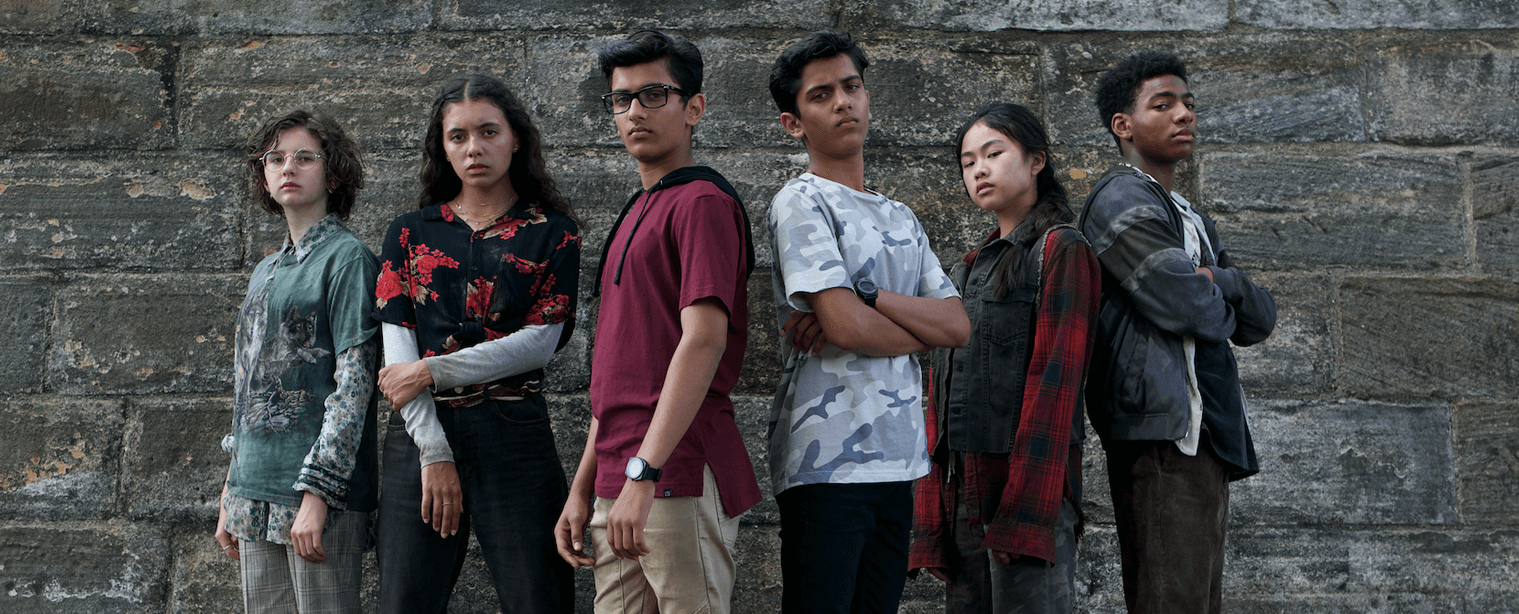 Gloob joins nine international broadcast partners on the upcoming series
(TORONTO, Canada- October 2, 2019) Canada's leading kids' production, distribution and digital company Sinking Ship Entertainment (SSE) is packing its bags for next month's MIPCOM. This year, the company presents its most ambitious slate of programming yet with the return of several Emmy-award winning titles, a new 3rd party action adventure series with Netflix, and the highly anticipated release of a ground breaking new sci-fi series.
"We're very excited for this year's MIPJUNIOR and MIPCOM", says Kate Sanagan, Sinking Ship Head of Sales and Distribution for the Americas. "We're thrilled to present our existing and potential partners with an incredible slate of finished titles, several exciting projects in development and cutting-edge partnerships that demonstrate the vision for pioneering children's television we uphold at Sinking Ship."
Sinking Ship Entertainment will reveal its latest title Endlings during this year's market. Set in the near future, Endlings is a sci-fi action series for families that sees the fantastical face off against the seemingly unremarkable. This intergalactic adventure explores themes of extinction, biodiversity, isolation, abandonment and rebirth as four kids discover that "endlings" doesn't have to mean the end. It can also mean a new beginning. The series' partners include Hulu and Universal Kids in the US, CBC and SRC in Canada, CBBC in the UK, NDR in Germany, ABC in Australia, SVT in Sweden, NRK in Norway, and Gloob in Brazil. The first episode will be available during MIPJUNIOR, and SSE will be exhibiting at MIPCOM to meet with potential buyers. The first season of 12 X 22' will be available for international broadcasters in 2020.
Other titles being showcased at the market include:
Dino Dana The Movie
Dino Dana: The Movie finds 10-year-old Dana, who sees dinosaurs in the real world, completing an experiment that asks where all the kid dinosaurs are. To find the answer, Dana, her older sister Saara, and their new neighbors Mateo and Jadiel go on a dinosaur journey bigger than anything Dana has ever faced before.
Odd Squad Season 3
Odd Squad Season 3 features a new, elite group of agents, who have been brought on to tackle oddness around the world. From New York to Japan, Toronto to Australia, the Odd Squad Mobile Unit is here for you, wherever you are!
The Unlisted
Created by acclaimed producer Justine Flynn, and produced by Angie Fielder and Polly Staniford of Aquarius Films, The Unlisted follows thirteen-year-old identical twins Dru and Kal, and a group of underground vigilante kids as they work together to stop a powerful corporation from imposing control over the world's youth population.
Just Add Magic
The Amazon-original live-action series is based on Cindy Callaghan's book of the same name, and follows the story of three best friends Kelly, Darbie and Hannah as they uncover a cookbook containing magical recipes.
-30-
For further information:
Amanda Fruci, Head of Communications
416.533.5172 Ext. 2258,
About Sinking Ship Entertainment
Sinking Ship Entertainment is an award-winning production, distribution and interactive company specializing in family and kids' live action and CGI blended content. In 2019 they set their sights on growth and launched a new animation series division. Since opening its doors in 2004, Sinking Ship has produced over 500 hours of content, and through their globally recognized in-house distribution division, has sold to over 200 countries internationally. The company has rapidly earned a global reputation for high quality, groundbreaking original series and companion interactive experiences. Overall, Sinking Ship has won 17 Daytime Emmy® Awards and a variety of other international awards including Canadian Screen Awards, Youth Media Alliance Awards, Fan Chile Awards, Parents Choice Awards, the Shaw Rocket Prize, and the Prix Jeunesse International. In addition to production, Sinking Ship operates a cutting edge VFX and Interactive Studio, creating multi-platform digital experiences and interactive content for audiences around the world. The Toronto-based company is home to over 175 shipmates.
Come Aboard and Join the Conversation:
Facebook: @sinkingshipentertainment @dinodantv @endlingstv
Instagram:@sinkingshipent @dinodanatv @endlingstv
Twitter: @SinkingShipEnt