May 6, 2020
Sinking Ship Entertainment Inks Multiple Sales Worldwide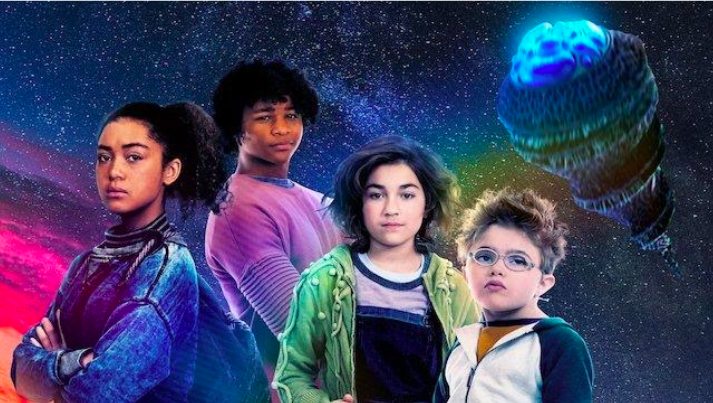 TORONTO – May 6, 2020
Leading kids' and family media company Sinking Ship Entertainment announced today a raft of new international sales. The Canadian company's popular series ODD SQUAD, DINO DANA, and ENDLINGS have all landed deals as the interest in engaging kids' content continues to grow across the globe. The new sci-fi conservation series ENDLINGS has been sold to SIC in Portugal and YLE in Finland, while the preschool dinosaur adventure series DINO DANA sees its third season go to ABC in Australia and Hop! in Israel. ODD SQUAD, which won the Daytime Emmy last year for Outstanding Children's or Family Viewing Series, also saw its first season renewed with Netflix for worldwide territories outside of the U.S.
"We are seeing a continued uptick in the international demand for entertainment-driven educational content" says Kate Sanagan, one of Sinking Ship's Head of Sales and Distribution. "Whether it is biodiversity, math, or natural history, the subject areas explored in these series are always interwoven with fun, exciting, and adventure-centered storylines. And that formula has proven to be a success for the Sinking Ship catalogue internationally."
The company's distribution partner in Asia, Bomanbridge Media, has also inked a number of deals for Sinking Ship's catalogue. In Hong Kong, I-Cable has bought the award winning series ANNEDROIDS seasons I-IV and DINO DANA seasons I-IV, while PCCW, also in Hong Kong, has acquired ODD SQUAD season I and II, WHAT'S INSIDE? and ARE WE THERE YET? In Vietnam, VTV7 and SCTV have extended the series by acquiring ODD SQUAD season II.


About Sinking Ship Entertainment Inc.
Sinking Ship Entertainment is an award-winning production, distribution and interactive company specializing in family and kids' live action and CGI blended content. Since opening its doors in 2004, Sinking Ship has produced over 500 hours of content, and through their globally recognized in-house distribution division, has sold to over 200 countries internationally. In 2019 they set their sights on growth and launched a new animation series division. The company has rapidly earned a global reputation for high quality, ground-breaking original series and companion interactive experiences. Overall, Sinking Ship has won 17 Daytime Emmy® Awards and a variety of other international awards including Canadian Screen Awards, Youth Media Alliance Awards, Fan Chile Awards, Parents Choice Awards, the Shaw Rocket Prize, and the Prix Jeunesse International. In addition to production, Sinking Ship operates a cutting edge VFX and Interactive Studio, creating multi-platform digital experiences and interactive content for audiences around the world. The Toronto-based company is home to over 175 shipmates.
For more information please contact Kate Sanagan at kate@sinkingship.ca