Daytime Emmy Awards
Mar 20, 2018
Sinking Ship Shows Snag 17 Emmy Nominations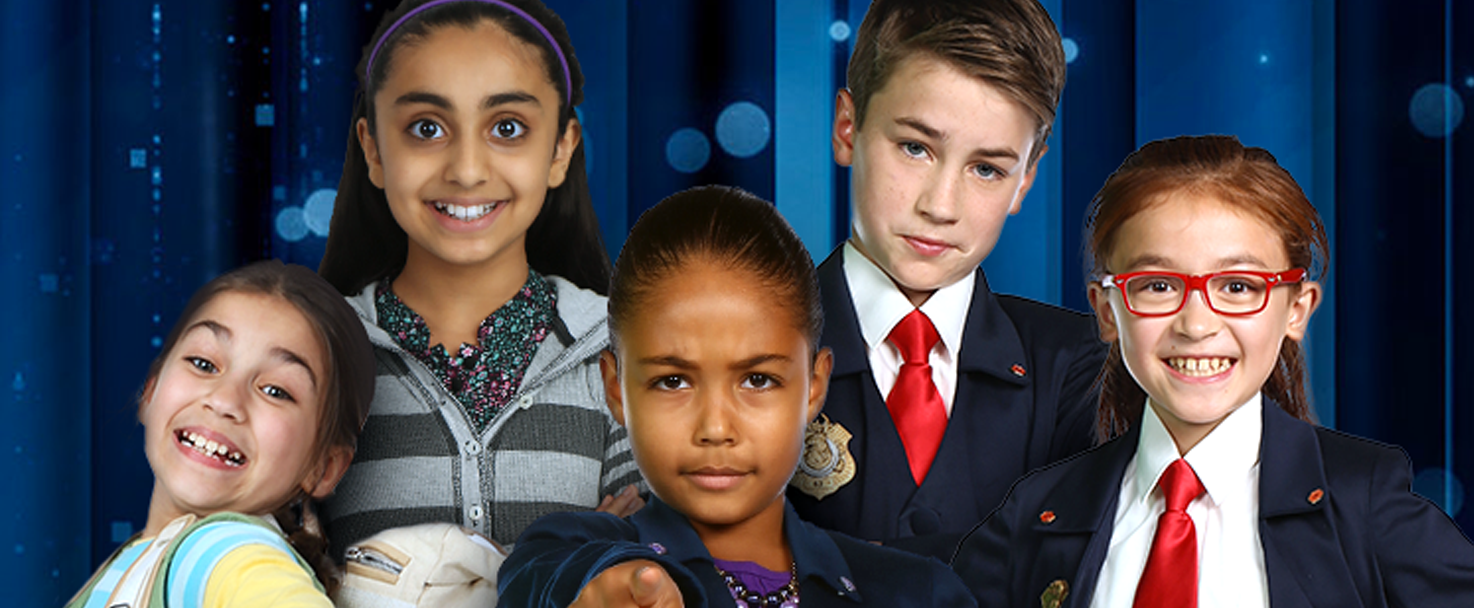 Toronto, March 22, 2018
Canada's leading kids' content company Sinking Ship Entertainment is thrilled to announce that four of its children's series have received 17 Daytime Emmy nominations. The 45th Annual Daytime Emmy Awards Nominations were announced yesterday and the creative forces behind Annedroids, Odd Squad, Dino Dana and Giver have been honoured with a total of 17 nominations. Included in the nominations are "Outstanding Preschool Children's Series' for Dino Dana (Amazon, TVO Kids, Yoopa and Knowledge Kids), and 'Outstanding Education or Informational Series' for Giver (TVO Kids). Additionally, nominations were announced in the category of 'Outstanding Children's or Family Viewing Series' for Annedroids (Amazon, TVO Kids, SRC, Knowledge Kids, Kika, SVT) and the Sinking Ship Entertainment/Fred Rogers Company co-produced series Odd Squad (PBS, TVO Kids, SRC). With 17 nominations, Sinking Ship Entertainment leads the pack with the most nominations for series from a Canadian children's production company.
Dino Dana herself, Michela Luci, stands tall as a Brachiosaurus among some of the most talented actors as the only Canadian, and only child, nominated in the category of 'Outstanding Performer in a Children's, Preschool Children's or Educational and Informational Program'. Including this year's nominations, Sinking Ship Entertainment has garnered an impressive total 75 nominations since the companies' launch in 2004.
The 45th Annual Daytime Emmy Awards is a presentation of the National Academy of Television Arts & Sciences. Daytime Emmy Awards will be held on Friday April 27th at the Pasadena Civic Auditorium in Southern California.
About Sinking Ship Entertainment
Sinking Ship Entertainment is a multiple Emmy® Award winning production, distribution and interactive company specializing in kids' live action CGI blended series. Since its launch in 2004, Sinking Ship has produced over 500 hours of content and sold to over 200 countries internationally. The company has rapidly earned a reputation for high quality, ground breaking original series and companion interactive experiences. In 2017 Playback Magazine named our STEM series Annedroids as Kids Series of the year. Our Dino Kids You Tube channel will surpass 100 Million views in early 2018. Overall the company has won 12 Daytime Emmy® Awards and a variety of other international awards including Canadian Screen Awards, Youth Media Alliance Awards, Fan Chile Awards, Parents Choice Awards, the Shaw Rocket Prize, and the Prix Jeunesse International. The Toronto-based company is home to over 125 shipmates and in addition to production operates a VFX and Interactive Studio.