Feb 1, 2021
Odd Squad Travels to China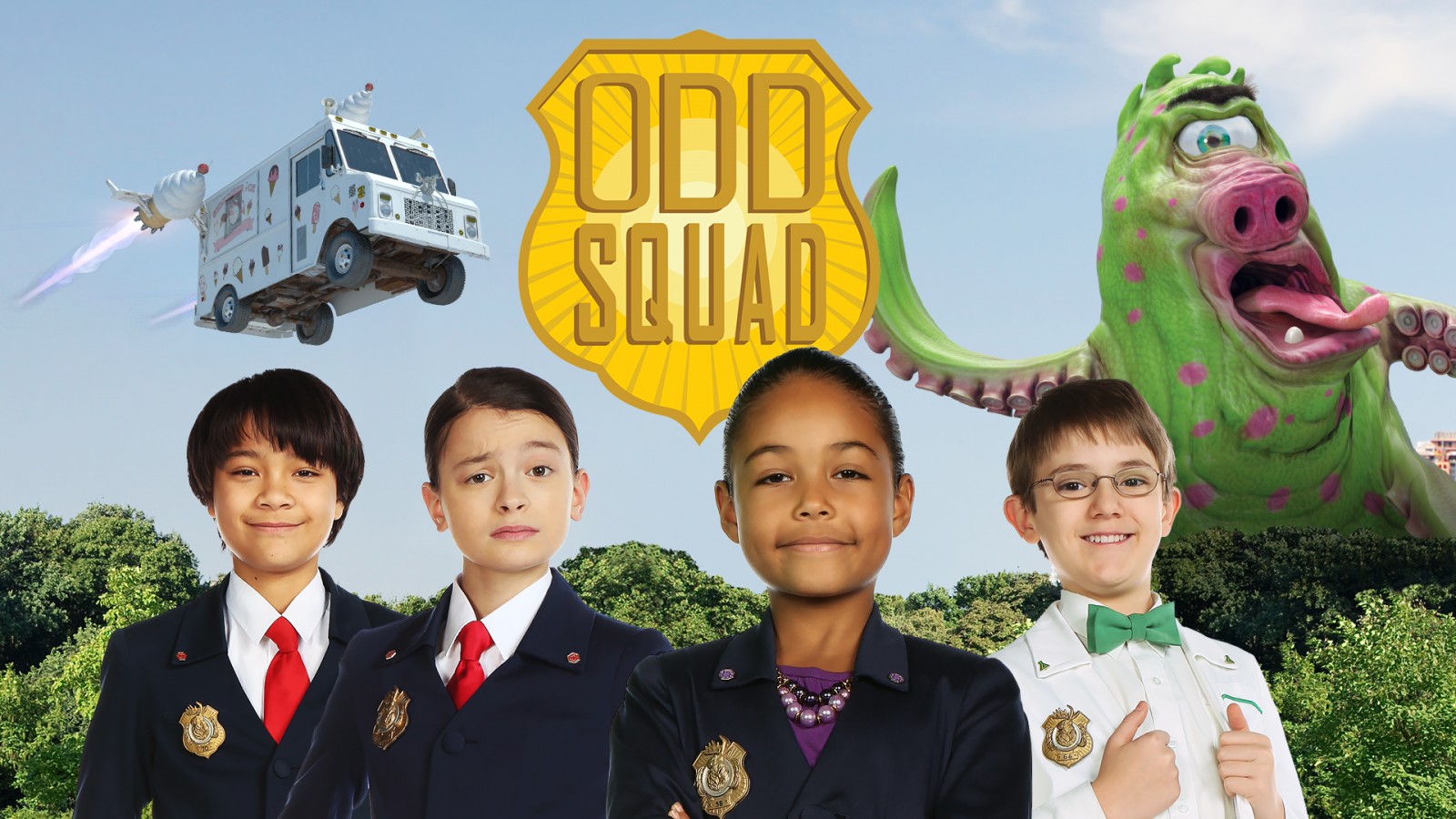 Bomanbridge Media Licenses Popular Kids' Series in Landmark Deal
Toronto – February 1, 2021
Leading kids' media company Sinking Ship Entertainment is thrilled to announce the Emmy and BAFTA award-winning math comedy series ODD SQUAD has found a home in China. Bomanbridge Media, long-time partner to Sinking Ship for distribution in Asia, has licensed the series to Tencent. It is the first time the successful live action/CGI series has been sold to China, and expectations are high based on its solid performance in other territories.
Co-produced by Fred Rogers Productions and Sinking Ship Entertainment for PBS Kids and TVOKids, the series boasts many sales inked by Bomanbridge across the rest of Asia, from Public Television Service Foundation in Taiwan, Thai Public Broadcasting, PCCW and Television Broadcasting Limited in Hong Kong, VTV7 and SCTV in Vietnam, and Mediacorp in Singapore. Sinking Ship Entertainment has also sold the series to many other juggernaut worldwide broadcasters, such as Netflix, TVOKids, Yoopa, CBBC, Gloob, Ki.ka, NRK, SVT and ABC Australia.
"We are thrilled to announce this deal and feel it is a true testament to the incredible strength of Odd Squad as a franchise. Culminating our Asian sales with Tencent in China does reflect the momentum the series continues to have, fresh off the back of the launch of Season 3, "Odd Squad Mobile". Live action kids' series can be challenging to sell in Asia so it is gratifying to see how well Odd Squad is doing", states Sonia Fleck, CEO of Bomanbridge Media.
"It's exciting to see Odd Squad land its home in China, and we are happy to be working with the team at Bomanbridge as the brand grows further across Asia," adds Kate Sanagan, Head of Sales. "The series continues to pull in high performance ratings across many international territories, and with 114 episodes now available there is a lot more of Odd Squad to enjoy."
###
About Bomanbridge Media
Bomanbridge Media is a leading distribution and production company that specializes in Distribution, Deficit Finance and Co production of Premium Content across the globe. Headquartered in Singapore since 2009, Bomanbridge has brought iconic programming to the market, working with an array of globally talented producers. The company's team has earned a stellar reputation as the go-to people to get deals done.
Its diverse catalogue currently holds over 4,250 hours of top-quality programming, consisting of Formats, Lifestyle, Factual, Drama, Kids and Educational. Working strategically with broadcast platforms and content creators, Bomanbridge Media has a program offering which creates the demand.
Connect with Bomanbridge Media on LinkedIn and Instagram.
Media Contact:
(Ms.) Pooja Mehta, pooja@bomanbridge.tv T: +65 6224 4211
About Sinking Ship Entertainment
Sinking Ship Entertainment is an award-winning production, distribution and interactive company specializing in family and kids' live action and CGI blended content. Since opening its doors in 2004, Sinking Ship has produced over 500 hours of content, and through their globally recognized in-house distribution division, has sold to over 200 countries internationally. The company has rapidly earned a global reputation for high quality, groundbreaking original series and companion interactive experiences. Overall, Sinking Ship has won 21 Daytime Emmy® Awards and a variety of other international awards including Canadian Screen Awards, Youth Media Alliance Awards, Fan Chile Awards, Parents Choice Awards, the Shaw Rocket Prize, and the Prix Jeunesse International. In addition to production, Sinking Ship operates a cutting edge VFX and Interactive Studio, creating multi-platform digital experiences and interactive content for audiences around the world. The Toronto-based company is home to over 175 shipmates.
About Fred Rogers Productions
Fred Rogers Productions was founded by Fred Rogers in 1971 as the non-profit producer of Mister Rogers' Neighborhood for PBS. In the years that followed, it created hundreds of episodes of this much-loved program and extended Fred's values and approach to other efforts in promoting children's social, emotional, and behavioral health while supporting parents, caregivers, teachers, and other professionals in their work with children. Fred Rogers Productions continues to build on Fred's legacy in innovative ways through a wide variety of media and engages new generations of children and families with his timeless wisdom. The company's highly-rated children's series, including Daniel Tiger's Neighborhood, Peg + Cat, Odd Squad, and Through the Woods, have earned 28 Emmy Awards among other important honors. Launching in 2021 on PBS KIDS are Donkey Hodie, the eagerly-anticipated puppet series, inspired by the character from Mister Rogers' Neighborhood; and Alma's Way, an animated series created by Sonia Manzano, known to generations of children and adults as "Maria" on Sesame Street. For more information, visit www.fredrogers.org or follow us on Twitter, Facebook, Instagram, and LinkedIn.
For more information please contact Sarah Tung at sarahtung@sinkingship.ca

1179 King Street West, Suite 302, Toronto, ON M6K 3C5, Canada