May 19, 2020
Sinking Ship Entertainment and Mango Publishing Extend Partnership as Dino Dana Field Guide Hits #1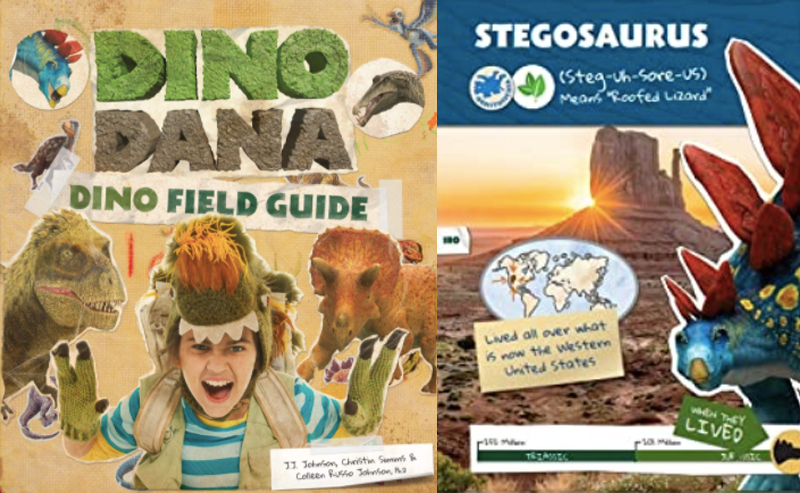 Toronto - May 19, 2020

Sinking Ship Entertainment is thrilled to announce today its new Dino Dana: Dino Field Guide has hit #1 on the Amazon.com bestseller list ahead of its official publication date. Published by Mango Publishing, the book recently landed the number 1 spot in several children's book categories. Written by J.J. Johnson, Christin Simms and Colleen Russo Johnson, the Dino Field Guide is available on Amazon.com and wherever books are sold. Based on this initial success of the publishing program, Sinking Ship and Mango Publishing are now set to partner on additional books and games, including an activity workbook, board book, card games, and Volume 2 of the Dino Field Guide.
"We're so impressed with the Sinking Ship team's commitment to making science fun for girls and boys with shows like Dino Dana", said Chris McKenney, Publisher of Mango Publishing, adding "We're very proud to be working with Sinking Ship to bring the Dino Field Guide publishing program to kids around the world."
"We're extremely proud of the first book's success and the creative teams behind it," adds Kate Sanagan, a Head of Sales and Distribution at Sinking Ship Entertainment. "It's the perfect companion for any young Dino Dana viewer or dinosaur fan in general. It made perfect sense for us to continue to work with our friends at Mango, and we are excited to collaborate with them on more Dana products over the coming year."
The Dino Dana Dino Field Guide is a part of the ever-expanding dinosaur brand which includes the television series DINO DAN, TREK'S ADVENTURES and DINO DANA, as well as the feature film DINO DANA THE MOVIE.
###
About Mango Publishing
Mango Publishing is an innovative book publisher based in beautiful and diverse Miami. Our goal is to make books of the highest quality that explore new ideas and start conversations with our readers. Our books seek to stretch the boundaries of our culture and get ideas flowing in new directions. Publishers Weekly named Mango Publishing as the #1 fastest growing independent publisher in both 2018 and 2019 and Mango Publishing was a finalist for Publisher of the Year by Digital Book World in 2019.
About Sinking Ship Entertainment
Sinking Ship Entertainment is an award-winning production, distribution and interactive company specializing in family and kids' live action and CGI blended content. Since opening its doors in 2004, Sinking Ship has produced over 500 hours of content, and through their globally recognized in-house distribution division, has sold to over 200 countries internationally. The company has rapidly earned a global reputation for high quality, ground-breaking original series and companion interactive experiences. Overall, Sinking Ship has won 17 Daytime Emmy® Awards and a variety of other international awards including Canadian Screen Awards, Youth Media Alliance Awards, Fan Chile Awards, Parents Choice Awards, the Shaw Rocket Prize, and the Prix Jeunesse International. In addition to production, Sinking Ship operates a cutting edge VFX and Interactive Studio, creating multi-platform digital experiences and interactive content for audiences around the world. The Toronto-based company is home to over 175 shipmates.
For more information please contact Kate Sanagan at kate@sinkingship.ca