Aug 10, 2020
Sinking Ship Entertainment Announces Discover@HomeProgram For Dino Dana The Movie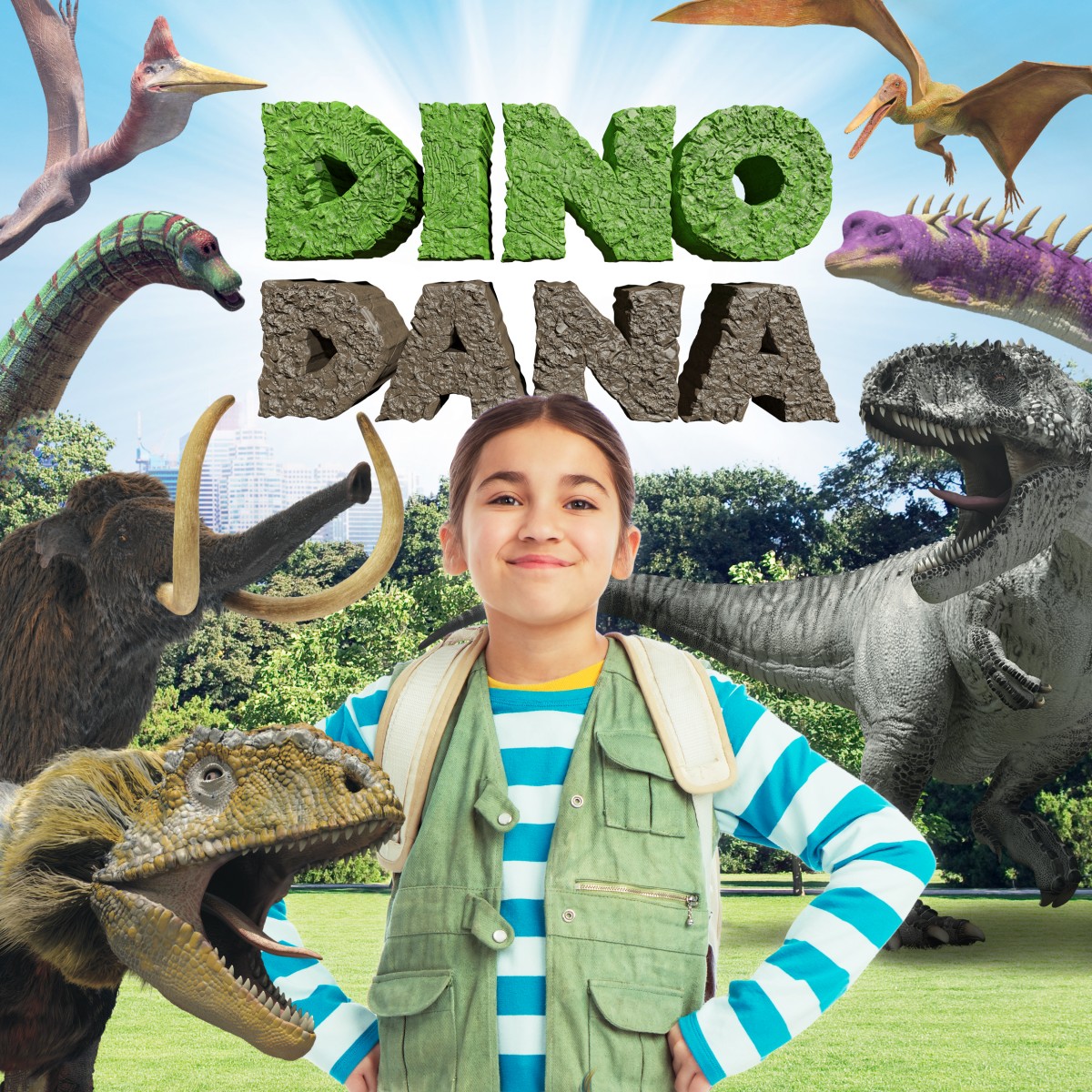 New Digital Content Available ForMuseum and Science Centers
August 10, 2020
Toronto, Canada
Sinking Ship Entertainment is announcing the creation of new digital content to provide to museums and science centers in support of DINO DANA THE MOVIE. Due to COVID-19 and the closures of most theaters, the screenings of the shorter museum version of DINO DANA THE MOVIE have been put on hold until institutions reopen. In the meantime, museum visitors can now access new digital Dino Dana content to keep their audiences engaged during these challenging times. The suite of assets includes a Dino Dana podcast, an "Ask a Palaeontologist" video series, educational activity worksheets, and various other free promotional opportunities from the studio behind Dino Dana.
"When COVID-19 sent everyone home, we paused and tried to figure out how we could help our museum and science center partners," says Jennifer Lee Hackett, Manager of Museum and Non-Theatrical Sales at Sinking Ship Entertainment. "Discover@Home provides free, easy-to-access assets for our partners' young visitors and their families."
The planned podcast will feature Dana as she teams up with Dino experts to discover new dinosaurs and solves new experiments, while the "Ask a Palaeontologist" video series features paleontologists from around the world from different museums, and is a partnership with the National Girls Collaborative Project (NGCP). The vision of the NGCPis to bring together organizations throughout the United States that are committed to informing and encouraging girls to pursue careers in science, technology, engineering, and mathematics.
"When approached by Sinking Ship Entertainment for a partnership on their "Ask a Paleontologist" video series we reached out to our Girls Advisory Board to garner interest," says Kathy Thomas, Director of The Connectory and Community Services at the NGCP. "The girls were eager to participate and had no problem coming up with a list of questions they wanted to ask. Each girl video recorded and submitted their own questions for the series. The Girls Advisory Board is made up of young women that help NGCP review and provide feedback on current NGCP initiatives and assist in informing the future direction of the NGCP."
Discover@Home will be available for free to all museums, science centers and other educational institutions.
###
About Sinking Ship Entertainment
Sinking Ship Entertainment is an award-winning production, distribution and interactive company specializing in family and kids' live action and CGI blended content. Since opening its doors in 2004, Sinking Ship has produced over 500 hours of content, and through their globally recognized in-house distribution division, has sold to over 200 countries internationally. The company has rapidly earned a global reputation for high quality, groundbreaking original series and companion interactive experiences. Overall, Sinking Ship has won 21Daytime Emmy® Awards and a variety of other international awards including Canadian Screen Awards, Youth Media Alliance Awards, Fan Chile Awards, Parents Choice Awards, the Shaw Rocket Prize, and the Prix Jeunesse International. In addition to production, Sinking Ship operates a cutting edge VFX and Interactive Studio, creating multi-platform digital experiences and interactive content for audiences around the world. The Toronto-based company is home to over 175 shipmates.
About NGCP
The National Girls Collaborative Project (NGCP) is a network of organizations committed to informing and encouraging girls to pursue careers in science, technology, engineering, and mathematics (STEM). Established in 2002, the NGCP has served over 20,000,000 girls through over 35,000 programs committed to gender parity across 41 states in the U.S. Via The Connectory, the nation's largest and most prolific directory of STEAM opportunities for K-12 engagement, NGCP's tapestry of programs make their way to educators, parents, and the youth they serve. In addition, through NGCP's research, the importance of mentors in girls' career path is essential, leading to the creation of FabFems, a database connecting women working in STEM careers so they can directly spark girls' interest in STEM, dispel stereotypes, and expand girls' perceptions of their STEM career options. Through its ethos of collaboration, NGCP draws the resources of corporations, academia, governments, and nonprofits alike toward the shared goal of STEM equity. Learn more about the National Girls Collaborative and its programs at ngcproject.org.
For more information please contact Jennifer Lee Hackett at jenniferleehackett@sinkingship.ca.