Sinking Ship Entertainment Appoints New Global Licensing Agents for Odd Squad and Dino Dana
Aug 30, 2021
Sinking Ship Entertainment Appoints New Global Licensing Agents for Odd Squad and Dino Dana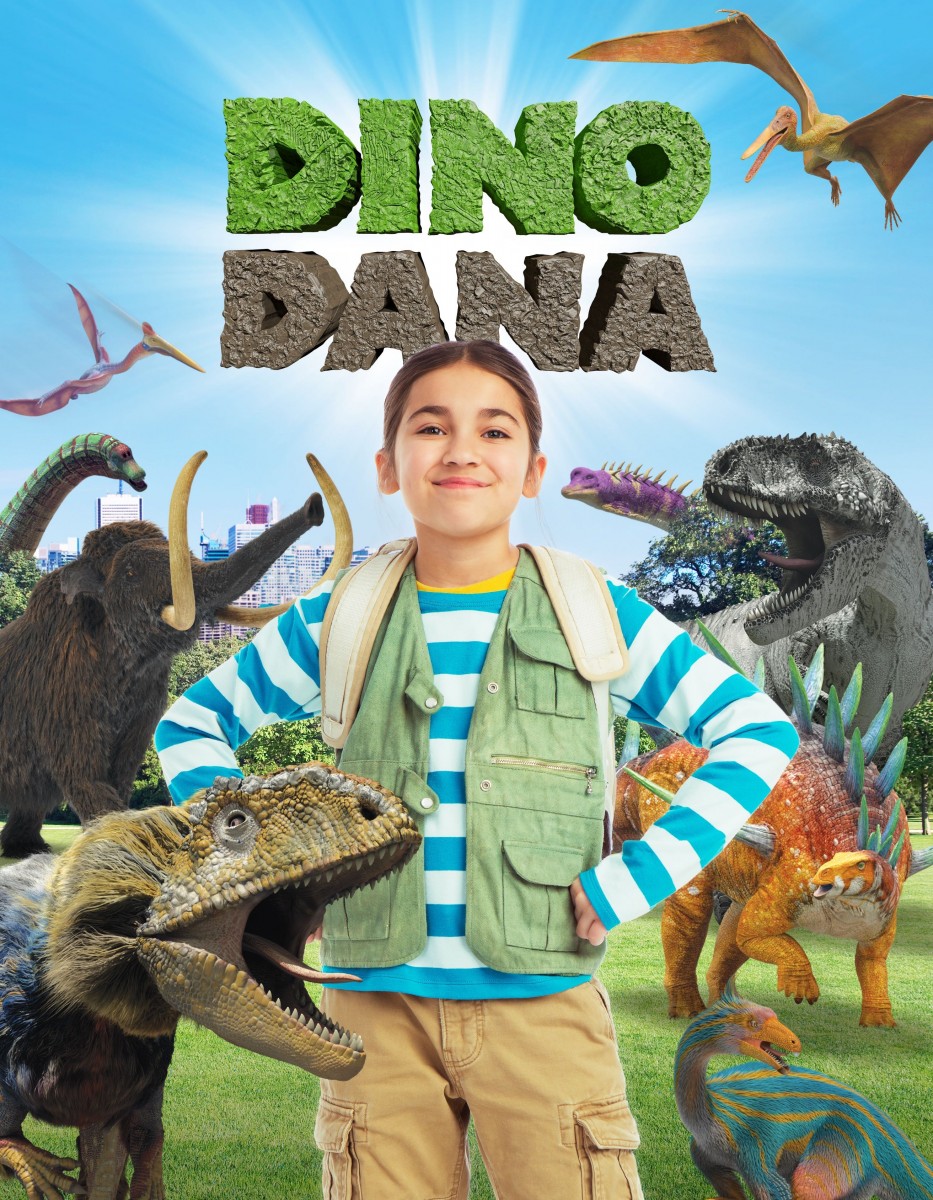 Global Kids' Entertainment Company Partners With Agencies in the UK, Australia, Central America and Mexico, Expanding Consumer Products Offerings Inspired by Hit Kids' Series
Toronto, CAN, August 30, 2021 – On the heels of Licensing Expo this month, leading global kids' entertainment company Sinking Ship Entertainment has partnered with four international licensing agents to expand the consumer products offerings for its Emmy® Award-winning hit series, Odd Squad and Dino Dana. ODD SQUAD's licensing programs will now be managed by Fryday Brands Limited in the UK and WP Brands in Australia, while DINO DANA will be with Exim Licensing in Mexico and Mon Entertainment across Central America, the Caribbean, Colombia, Venezuela, Ecuador and Peru.
"Dino Dana and Odd Squad are two of our biggest international successes and we are thrilled to be working with such experts in the field for both properties," said Kate Sanagan, Head of Sales and Distribution, Sinking Ship Entertainment. "Exim Licensing and Mon Entertainment are top merchandising and licensing authorities across Latin America where the dinosaur adventure brand Dino Dana continues to grow exponentially. And the combined expertise of WP Brands for Australia and Fryday Brands for the UK makes them an excellent fit for our math comedy series Odd Squad."
The Dino Dana licensing program is already on the move with new publishing agreements recently brokered by Mango Publishing for the Dino Dana Field Guides in China, South Korea and Russia while toy partner Safari Ltd has plans to expand its current line of series-inspired dinosaur figures internationally.
The merchandising programs for both brands have chartered noteworthy success across the U.S. and Canada. Sinking Ship recently sealed a few deals via Kids Licensing for arts & crafts products in the Value Channel with a top retailer to be announced later this year (U.S. and Canada) Odd Squad-themed bath products from Centric Beauty (U.S.) and puzzles and games from Lafayette Puzzle Factory (U.S.).
Both Dino Dana and Odd Squad are live-action/CGI STEM series. Produced by Sinking Ship for Amazon Prime Video and TVOkids, Dino Dana is a preschool adventure show that centers on the feisty 10-year-old "paleontologist in training" title character, who eats, sleeps and breathes dinos. Odd Squad, a co-production with Fred Rogers Productions for PBS KIDS aimed at ages 5-8, features a team of young agents whose problem-solving abilities, teamwork, and perseverance help them tackle the oddness they encounter in each episode.
About Sinking Ship Entertainment
Named as the number one Kids' Entertainment Production Company on Kidscreen's Hot50 list in 2020, Sinking Ship Entertainment is a globally renowned and industry leading production, distribution, VFX and Interactive studio specializing in children's and family content. Since its founding in 2004, Sinking Ship has won 24 Daytime Emmy® awards, including series wins for Ghostwriter (Apple TV+), Dino Dan: Trek's Adventures (Nickelodeon), Odd Squad (PBS KIDS), and Giver (ION) and was named the Most Innovative Producer at the 2021 Banff World Media Festival. With a global reputation for quality, ground breaking original series and companion interactive experiences, Sinking Ship has produced more than 17 series and distributed to more than 200 countries across the world. Upcoming projects include the third season of the worldwide success, Odd Squad, Builder Brothers Dream Factory, in partnership with Scott Brothers Entertainment and the highly anticipated series, Jane, co-produced with the Jane Goodall Institute.
# # #
Press contacts:
Grand Communications (For Sinking Ship Entertainment)
Alison Grand
212-584-1133;
Alison@grandcommunications.com
Laura Liebeck
845-440-7974;