Dec 2, 2020
Sinking Ship Entertainment Inks Deal in France With Canal + For ENDLINGS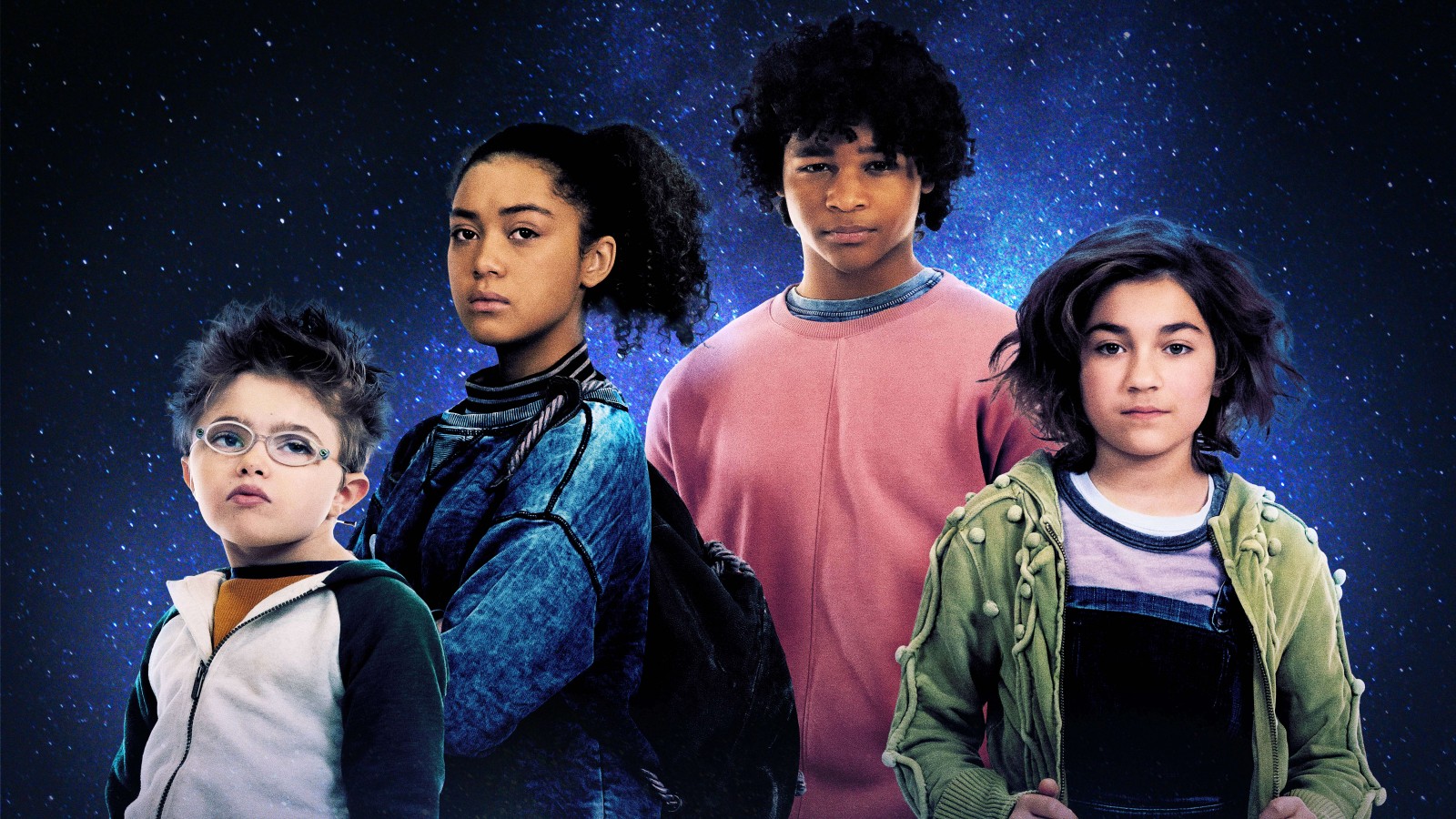 The company's sci-fi adventure series to launch in 2021 with the French Pay-TV provider
Toronto, Canada – December 2, 2020
Sinking Ship Entertainment is thrilled to announce its newest deal for Endlings with Canal + Thematiques. The French language rights to Season One of "Les Derniers Rescapes" (the series' French title) have been sold to the Canal+ Group exclusively for France, Monaco, Andorra, Mauritius, Comoros, Madagascar, and non-exclusively for Belgium, Luxembourg, Switzerland, Haïti, Vanuatu and African countries. The deal comes on the heels of other recent sales of the series, including to SIC in Portugal, YLE in Finland, and Showmax across Sub-Saharan Africa.
"We are thrilled to welcome "Les Derniers Rescapes" (Endlings) on the Canal+ group's services and channels" Audrey Brugère, Head of Children's Channels, states. "We are sure that our young subscribers will adhere to the important message it conveys: the safeguard of endangered species."
"We are so happy that Endlings has landed with Canal+" says Kate Sanagan, Head of Sales and Distribution. "Their kids and family channels, including TeleTOON+ and TeleTOON+1, together make an excellent home for the series in France and French speaking Europe and Africa. We are looking forward to working with them to bring this exciting new adventure series to their audiences."
Set 20 years in the future, Endlings is a sci-fi action adventure series that follows four foster children as they discover they aren't alone in the world. Produced by Sinking Ship for Hulu in the United States, the series was also pre-sold to CBC and SRC in Canada, UniKids in the US, CBBC in the UK, NDR/Ki.ka in Germany, SVT in Sweden, NRK in Norway, Gloob in Brazil, and ABC in Australia. Season It launched this year, with Season II available for 2021.
###
About CANAL+ Group
CANAL+ Group is a leading media company and pay-TV operator. It is also a leading player in free-to-air television with three national channels, C8, CSTAR and CNEWS, and an ads sales agency. CANAL+ Group has a wide international footprint with a presence in Europe, Africa and Asia. CANAL+ Group totals more than 16.2 million subscribers worldwide, including 7.8 million in mainland France. With STUDIOCANAL, CANAL+ Group is also a European leader in the production, acquisition and distribution of feature films and TV series. CANAL+ Group is wholly-owned by worldwide integrated content, media and communication group, Vivendi.
About Sinking Ship Entertainment
Sinking Ship Entertainment is an award-winning production, distribution and interactive company specializing in family and kids' live action and CGI blended content. Since opening its doors in 2004, Sinking Ship has produced over 500 hours of content, and through their globally recognized in-house distribution division, has sold to over 200 countries internationally. The company has rapidly earned a global reputation for high quality, groundbreaking original series and companion interactive experiences. Overall, Sinking Ship has won 21 Daytime Emmy® Awards and a variety of other international awards including Canadian Screen Awards, Youth Media Alliance Awards, Fan Chile Awards, Parents Choice Awards, the Shaw Rocket Prize, and the Prix Jeunesse International. In addition to production, Sinking Ship operates a cutting edge VFX and Interactive Studio, creating multi-platform digital experiences and interactive content for audiences around the world. The Toronto-based company is home to over 175 shipmates.
For more information please contact Sarah Tung at sarahtung@sinkingship.ca

1179 King Street West, Suite 302, Toronto, ON M6K 3C5, Canada