May 24, 2021
Sinking Ship Entertainment Seals International Broadcast Deals for Five Fan-favorite Series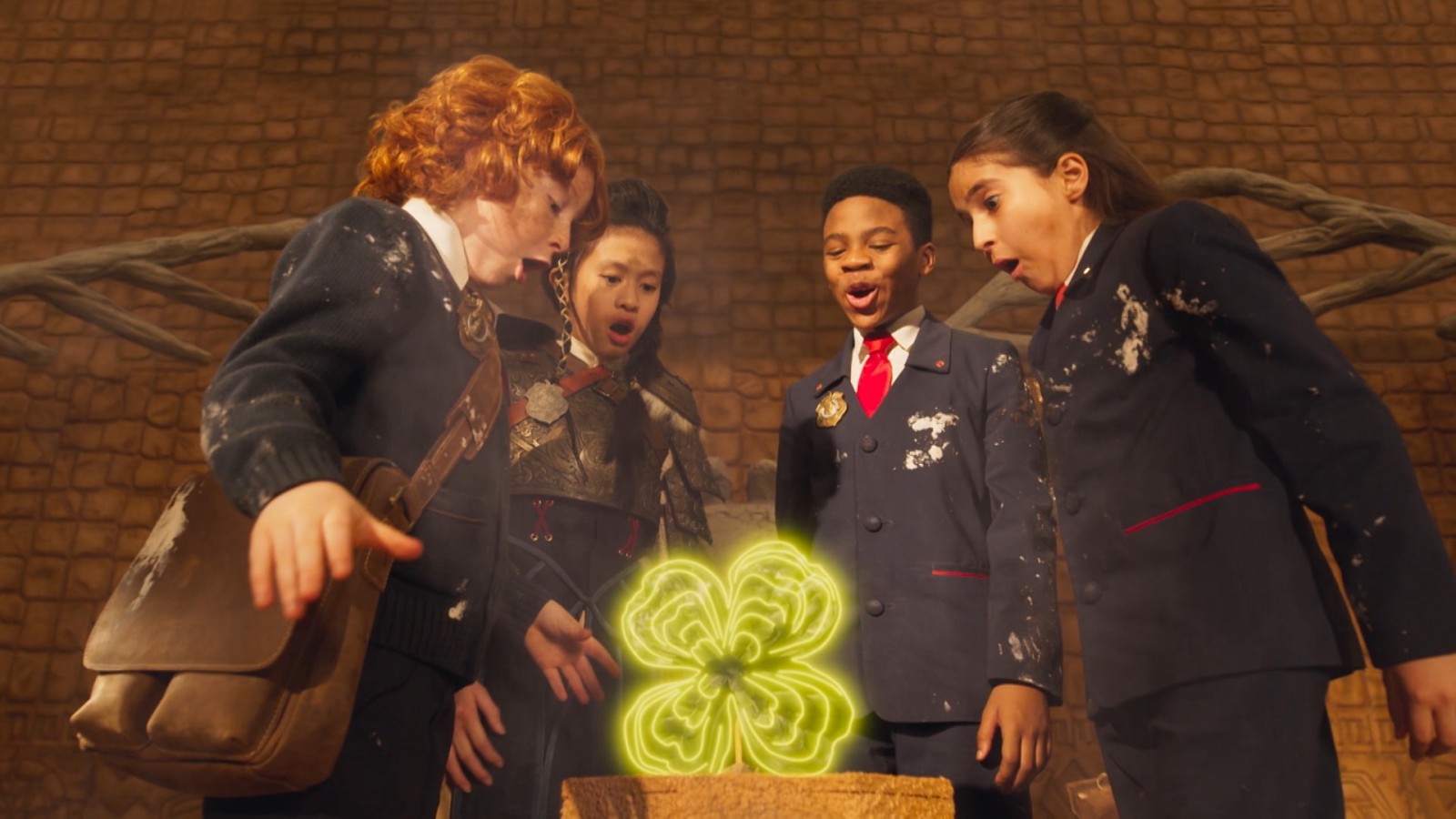 Annedroids, Chirp, Dino Dana, Endlings, and Odd Squad to Gain Wider Audience in More Markets Starting This Year
Toronto, May 24, 2021 – Leading and Emmy-winning global kids' media company Sinking Ship Entertainment (Odd Squad, Dino Dana, Ghostwriter) is expanding the audience for five of its most popular children's series this year with new and renewed partnerships with broadcasters around the world. The company has secured new broadcast licenses for four shows created by Sinking Ship Founder and Executive Producer J.J. Johnson including, Annedroids, the CGI/live action children's sci-fi and STEM comedy series; Chirp, the preschool animated series based on the Canadian children's magazine of the same name; Dino Dana, live-action science-focused adventure show; Endlings, live-action and CGI sci-fi series for kids ages 9-12; and Odd Squad, the live-action math and science comedy show for school-age children from Fred Rogers Productions and Sinking Ship.
"It's heartening to see our series resonate with kids around the globe from Canada to Sweden, and Israel to Brunei," said Marilyn Kynaston, Head of Sales for Sinking Ship Entertainment. "We are excited to be working with these market-leading broadcast partners."
The new and renewed partnerships with international broadcasters include the following:
Annedroids: to SVT (Sweden), NRK (Norway) and relicensed to Knowledge Kids and TVO Kids (Canada).
Chirp: re-licensed by CBC (Canada).
Dino Dana: to Coupang (South Korea) and Astro (Malaysia and Brunei) via Bomanbridge; and Hop! (Israel, season four, and a relicense on season one).
Endlings: to SVT (Sweden, season two)
Odd Squad: Netflix Canada and a relicense for India and German speaking Europe; Hop! (Israel, season three); Coupang (South Korea, two seasons via Bomanbridge); CBBC (UK, relicense of season one); SVT (Sweden, season two relicense).
About Sinking Ship Entertainment
Sinking Ship Entertainment is a multi-award-winning production, distribution, and interactive company specializing in family and kids' live-action and CGI-blended content. Since its founding in 2004 by J.J. Johnson, Blair Powers and Matt Bishop, Sinking Ship has produced more than 17 series and 500 hours of content, distributed to more than 200 countries around the world. With a global reputation for quality, groundbreaking original series and companion interactive experiences, Sinking Ship has won 21 Daytime Emmy® Awards, including Outstanding Pre-School Children's Series for Dino Dan: Trek's Adventures (Nickelodeon), Outstanding Children's or Family Viewing for Odd Squad (PBS KIDS), Outstanding Children's or Family Viewing for Ghostwriter (Apple TV+) and Outstanding Education or Informational Series for Giver (ION). International awards include a 2019 BAFTA for Odd Squad and multiple Canadian Screen Awards, Youth Media Alliance Awards, Parents' Choice Awards, the Shaw Rocket Prize, and the Prix Jeunesse International. In 2020, Sinking Ship was also named as the number one Kids' Entertainment Production Company on Kidscreen's Hot50 list. Among the series currently in production are the third season of the worldwide success, Odd Squad, as well as the upcoming new series, Jane, co-produced with the Jane Goodall Institute. Currently in pre-production is the series Builder Brothers Dream Factory, in partnership with Scott Brothers Entertainment. In addition to its critically-acclaimed productions, Sinking Ship operates a cutting-edge VFX and Interactive Studio, creating multi-platform digital experiences and interactive content for audiences around the globe. For more information, visit the Sinking Ship website, Facebook, Twitter, and Instagram.
# # #

Press contacts:
Grand Communications (For Sinking Ship Entertainment)
Alison Grand
212-584-1133;
Alison@grandcommunications.com
Laura Liebeck
845-440-7974; Laura@grandcommunications.com