Oct 7, 2020
Sinking Ship Entertainment Sets Sail For A Memorable MIPCOM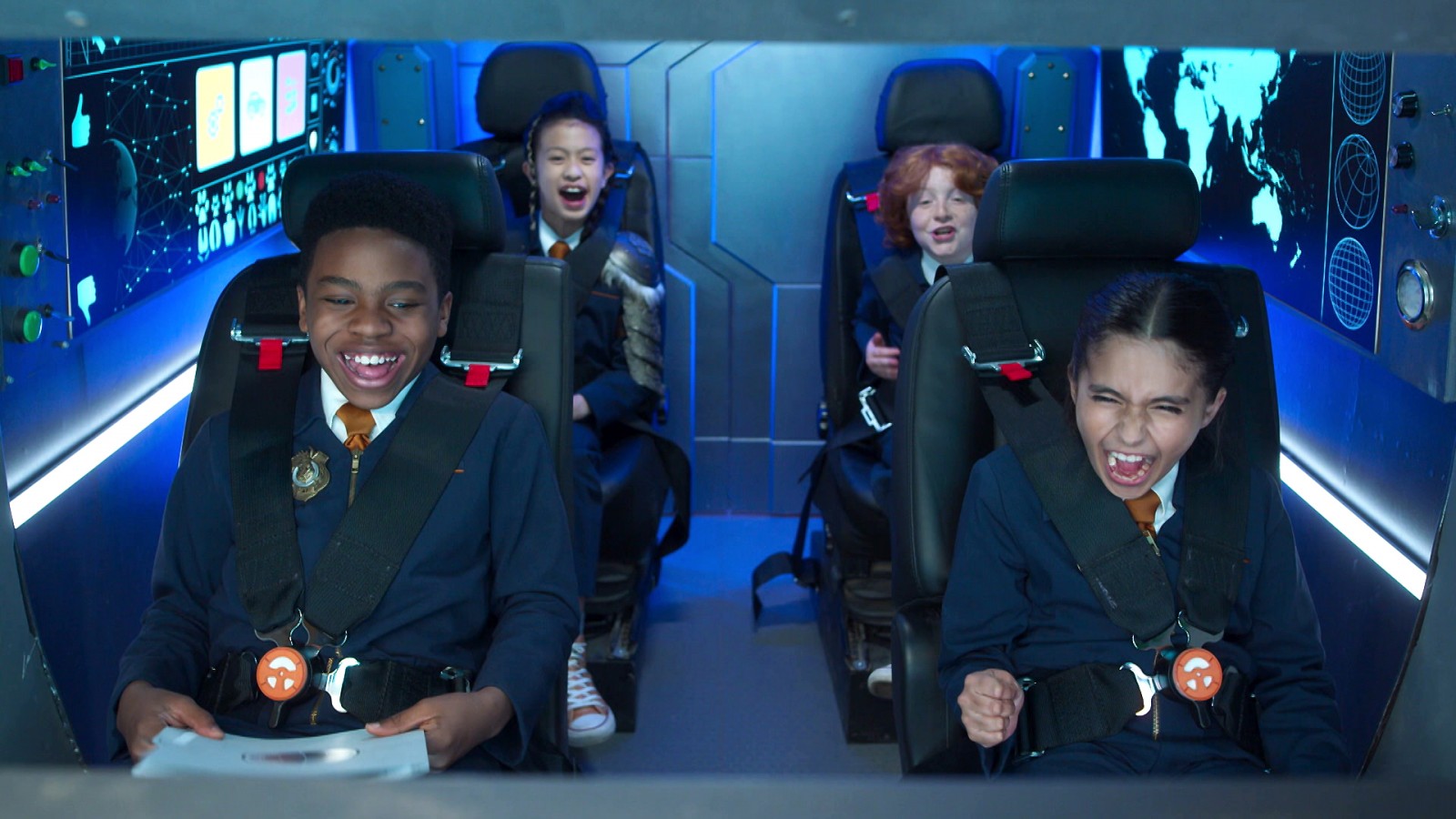 Toronto – October 7, 2020
Canada's Sinking Ship Entertainment is packing its virtual bags for MIPCOM, an experience unlike any other year. As COVID-19 has meant the cancellation of in-person meetings in Cannes this year, the company is gearing up for a busy month of virtual pitches. Luckily, Sinking Ship has no shortage of exciting high-quality finished series for international buyers to choose from.
Head of Sales and Distribution Kate Sanagan says, "Despite the circumstances, our catalogue continues to strongly resonate with international buyers. From commercially friendly adventure-driven series to educational programs and kids/family movies, we have a wealth of finished programming available."
Sinking Ship is participating in the virtual MIPCOM Jr screenings this year. Included in their offerings is the third season of the BAFTA and Emmy-winning series ODD SQUAD, appropriately titled"ODD SQUAD MOBILE UNIT". This new season sees a brand new team of elite agents who travel the world to solve odd cases. Sci-fi conservation themed series ENDLINGS also debuts its second season, as the CG/live action story continues to follow four foster kids as they discover they aren't alone in the world. Additionally, the fourth season of preschool dinosaur series DINO DANA will be available to screen, as will the Australian tween live action series THE UNLISTED. Rounded out Sinking Ship's slate at MIPCOM Junior is MY HOME, MY LIFE!a new unscripted kids' series that follows children who invite the audience into their lives to see their home, family, customs and traditions.
Further to MIPCOM, Sinking Ship will be launching a Buyers' Showcase later this year that will introduce new buyers to the above brands as well as provide to new and existing buyers a sneak peek at what the distribution arm of Sinking Ship will be debuting in 2021.
###
About Sinking Ship Entertainment
Sinking Ship Entertainment is an award-winning production, distribution and interactive company specializing in family and kids' live action and CGI blended content. Since opening its doors in 2004, Sinking Ship has produced over 500 hours of content, and through their globally recognized in-house distribution division, has sold to over 200 countries internationally. The company has rapidly earned a global reputation for high quality, groundbreaking original series and companion interactive experiences. Overall, Sinking Ship has won 21 Daytime Emmy® Awards and a variety of other international awards including Canadian Screen Awards, Youth Media Alliance Awards, Fan Chile Awards, Parents Choice Awards, the Shaw Rocket Prize, and the Prix Jeunesse International. In addition to production, Sinking Ship operates a cutting edge VFX and Interactive Studio, creating multi-platform digital experiences and interactive content for audiences around the world. The Toronto-based company is home to over 175 shipmates.
For more information please contact SARAH TUNG at SARAHTUNG@SINKINGSHIP.CA