May 17, 2021
Sinking Ship Entertainment Teams Up with Northern Pictures to Co-Develop Live-Action Teen Series, Dance Spies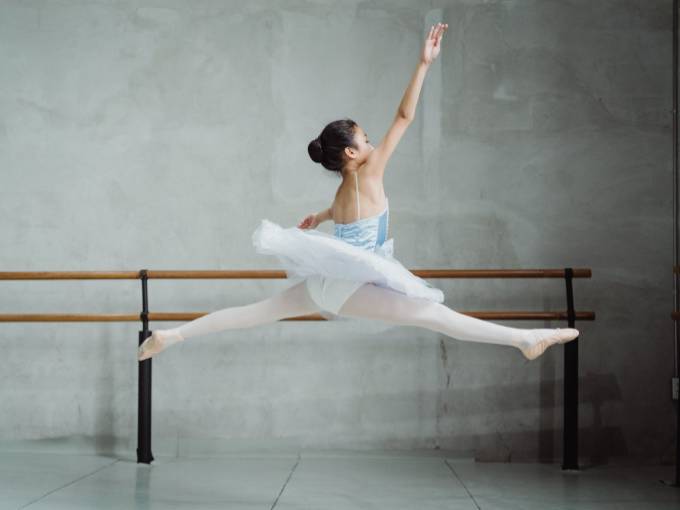 Original Series Combines Dance Themes and Spy Stories to Deliver Dramatic Action-Packed Entertainment
Toronto, May 13, 2021 – Leading global kids' media company Sinking Ship Entertainment (Odd Squad, Dino Dana, Ghostwriter) has joined forces with acclaimed Australian studio Northern Pictures (Hardball, Love On the Spectrum) to co-develop Dance Spies, an original live-action series for teens. The dynamic new show features a diverse cast of relatable teen characters, who embark on a journey of mystery and intrigue, all while attending an elite dance school. Dance Spies is created by Guy Edmonds, who co-created and co-wrote the Emmy-winning live-action comedy series, Hardball, for ABC ME in Australia.
"We are thrilled to be working with the amazing team at Northern Pictures to develop Dance Spies," said Kate Sanagan, Co-Head of Sales and Distribution, Sinking Ship Entertainment. "We have long been fans of Northern Pictures' vision and the company's commitment to creating content with diverse voices and experiences, as it is very much aligned with our own at Sinking Ship."

"I never thought we'd have a show with Dance and Spies in the same title, but this genre-bending series has just that – spies who dance!," said Catherine Nebauer, Head of Scripted for Northern Pictures. "We are thrilled to collaborate with the team at Sinking Ship, who produce and work with some of the most exciting and successful brands around the world. Their focus on creating fun and engaging content, which reflects inclusion through identifiable characters and great storytelling, makes them the perfect partner for this series."
Dance Spies is a high-impact ensemble series bursting with drama, dance and action. It's 2020-something at Duckworth Academy, which, on the surface, is a prestigious performing arts school. But once the students take the hidden elevator below ground, it's "welcome to Dance Spy HQ," where an elite, unlikely group of four dance-obsessed teens are forced to work together, spy together, and ultimately save the world together. To be the best dance spies they can be, they'll juggle dance assessments and personal differences with epic espionage and in the field ops. Will they succeed in stopping a global cabal of criminals from destroying the world and the school they call home? Sure, so long as the Double Agent, who could be anyone, doesn't stop them first. And, there's relentless teenage realness, betrayals, jealousy, first crushes, trust-issues, parties, insta-anxiety, and growing pains. All this, while staying en pointe and keeping their secret safe from the whole school. And you thought your high-school years were tough.
About Sinking Ship Entertainment
Sinking Ship Entertainment is a multi-award-winning production, distribution, and interactive company specializing in family and kids' live-action and CGI-blended content. Since its founding in 2004 by J.J. Johnson, Blair Powers and Matt Bishop, Sinking Ship has produced more than 17 series and 500 hours of content, distributed to more than 200 countries around the world. With a global reputation for quality, groundbreaking original series and companion interactive experiences, Sinking Ship has won 21 Daytime Emmy® Awards, including Outstanding Pre-School Children's Series for Dino Dan: Trek's Adventures (Nickelodeon), Outstanding Children's or Family Viewing for Odd Squad (PBS KIDS), Outstanding Children's or Family Viewing for Ghostwriter (Apple TV+) and Outstanding Education or Informational Series for Giver (ION). International awards include a 2019 BAFTA for Odd Squad and multiple Canadian Screen Awards, Youth Media Alliance Awards, Parents' Choice Awards, the Shaw Rocket Prize, and the Prix Jeunesse International. In 2020, Sinking Ship was also named as the number one Kids' Entertainment Production Company on Kidscreen's Hot50 list. Among the series currently in production are the third season of the worldwide success, Odd Squad, as well as the upcoming new series, Jane, co-produced with the Jane Goodall Institute. Currently in pre-production is the series Builder Brothers Dream Factory, in partnership with Scott Brothers Entertainment. In addition to its critically-acclaimed productions, Sinking Ship operates a cutting-edge VFX and Interactive Studio, creating multi-platform digital experiences and interactive content for audiences around the globe. For more information, visit the Sinking Ship website, Facebook, Twitter, and Instagram.
About Northern Pictures
Northern Pictures produces on average 100 hours of content for global broadcasters each year, with a slate that includes blue chip natural history programs, social issues series, factual entertainment, theatrical documentaries, children's factual and scripted drama.
Northern Pictures Scripted has built a reputation for producing award winning content that travels globally, with a focus on comedy and adventure. The team produces content for Netflix, BBC, SBS, ABC, CBC, Arte, Discovery Channel, Paramount +, National Geographic, Channel 7, Channel 9, BBC America, Love Nature, and many more. Northern Pictures has been recognised as significantly contributing to diversity and representation on and off screen. Its critically-acclaimed productions have garnered Emmys, The Japan Prize, BANFF Rockie Awards, Venice Television Awards, New York Festival Gold Medals and AACTA awards amongst others.
# # #

Press contacts:
Grand Communications (For Sinking Ship Entertainment)
Alison Grand
212-584-1133;
Alison@grandcommunications.com
Laura Liebeck
845-440-7974;