Feb 8, 2021
Sinking Ship Entertainment to Distribute THE DEMON HEADMASTER from BBC Children's Productions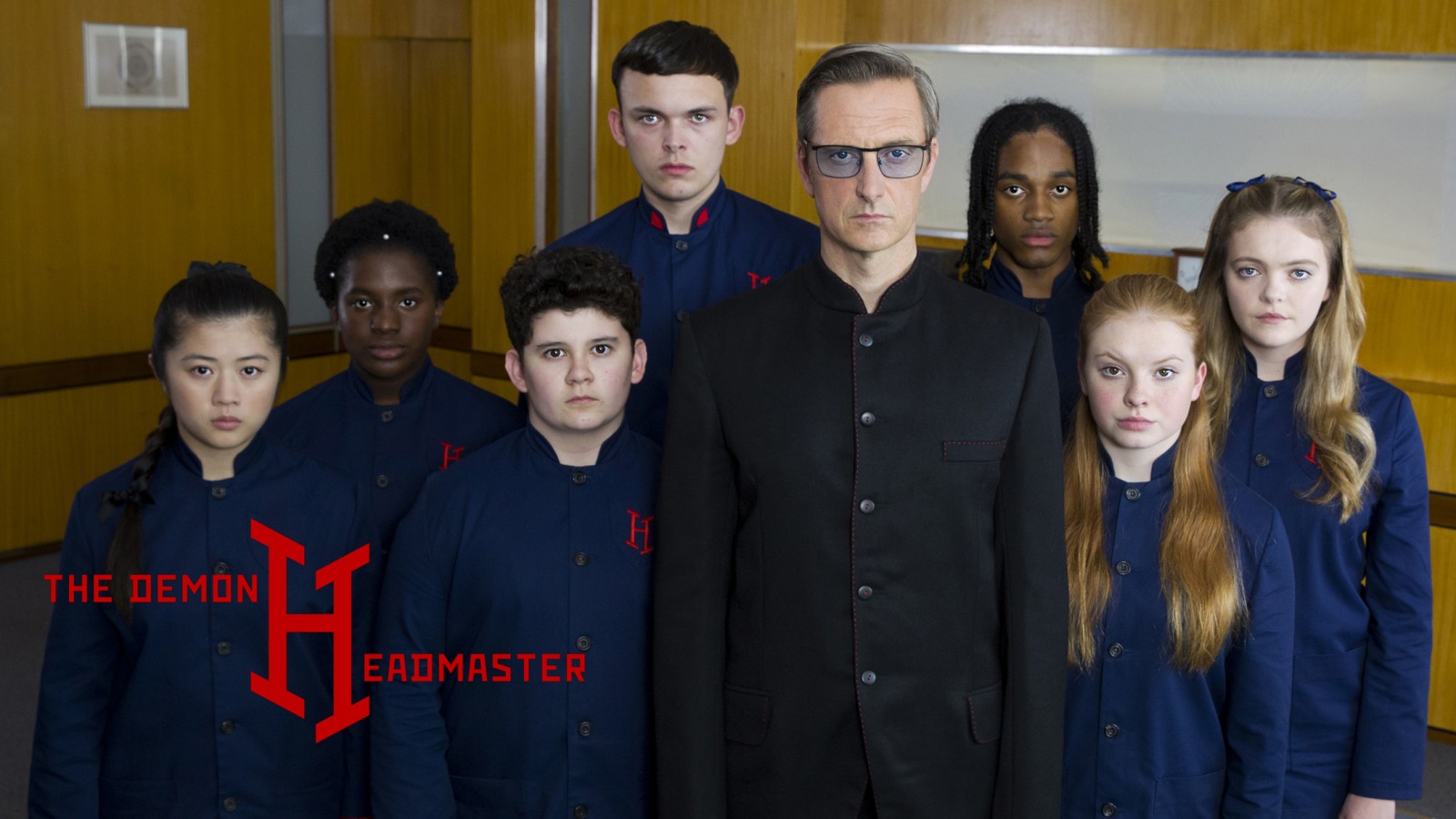 Toronto – February 8, 2021
Sinking Ship Entertainment is excited to announce it has picked up the distribution rights to the BBC Children's Productions' series THE DEMON HEADMASTER, an episodic 10 x 22' live action series based on the popular Gillian Cross book series. This part science fiction and part psychological thriller is aimed at kids aged 8-12 and is a reboot of the popular UK series produced in the 1990s of the same name.
When a group of five teens discover that the headmaster at their school is using his powers of hypnotism, brainwashing and tech surveillance to take control of their school, they must risk everything to defeat him. The series debuted in late 2019 on CBBC, with a new season set to go into production later this year.
"We're so thrilled to be working with BBC Children's Productions to bring this intense mystery series to the world. We're confident the quality of the story-telling and acting will really resonate with audiences worldwide." shared Marilyn Kynaston, Head of Sales for Western Europe.
DEMON HEADMASTER joins a robust slate of new live action series in Sinking Ship's distribution catalogue, including season two of ENDLINGS (HULU, CBC, NDR), more episodes in season three of ODD SQUAD (TVO, PBS, CBBC), upcoming linear windows for THE UNLISTED (ABC, Netflix), and additional episodes of the YouTube Kids' and Family series LOCKDOWN.
###
About Sinking Ship Entertainment
Sinking Ship Entertainment is an award-winning production, distribution and interactive company specializing in family and kids' live action and CGI blended content. Since opening its doors in 2004, Sinking Ship has produced over 500 hours of content, and through their globally recognized in-house distribution division, has sold to over 200 countries internationally. The company has rapidly earned a global reputation for high quality, groundbreaking original series and companion interactive experiences. Overall, Sinking Ship has won 21 Daytime Emmy® Awards and a variety of other international awards including Canadian Screen Awards, Youth Media Alliance Awards, Fan Chile Awards, Parents Choice Awards, the Shaw Rocket Prize, and the Prix Jeunesse International. In addition to production, Sinking Ship operates a cutting edge VFX and Interactive Studio, creating multi-platform digital experiences and interactive content for audiences around the world. The Toronto-based company is home to over 175 shipmates.
About BBC Children's Productions
BBC Children's Productions is the award-winning in-house production arm of BBC Children's. It has bases in Glasgow and Salford in the UK, producing world class content for young audiences across all genres. Its programming reflects and represents the diversity of the UK. Recent productions include JoJo & Gran Gran, The Worst Witch, Go Jetters, and the multiple award-winning feature length drama Katy.
For more information please contact Sarah Tung at sarahtung@sinkingship.ca

1179 King Street West, Suite 302, Toronto, ON M6K 3C5, Canada