Press Release
Jul 3, 2020
Sinking Ship Inks Deal with WildBrain Television for YouTube Originals Series Lockdown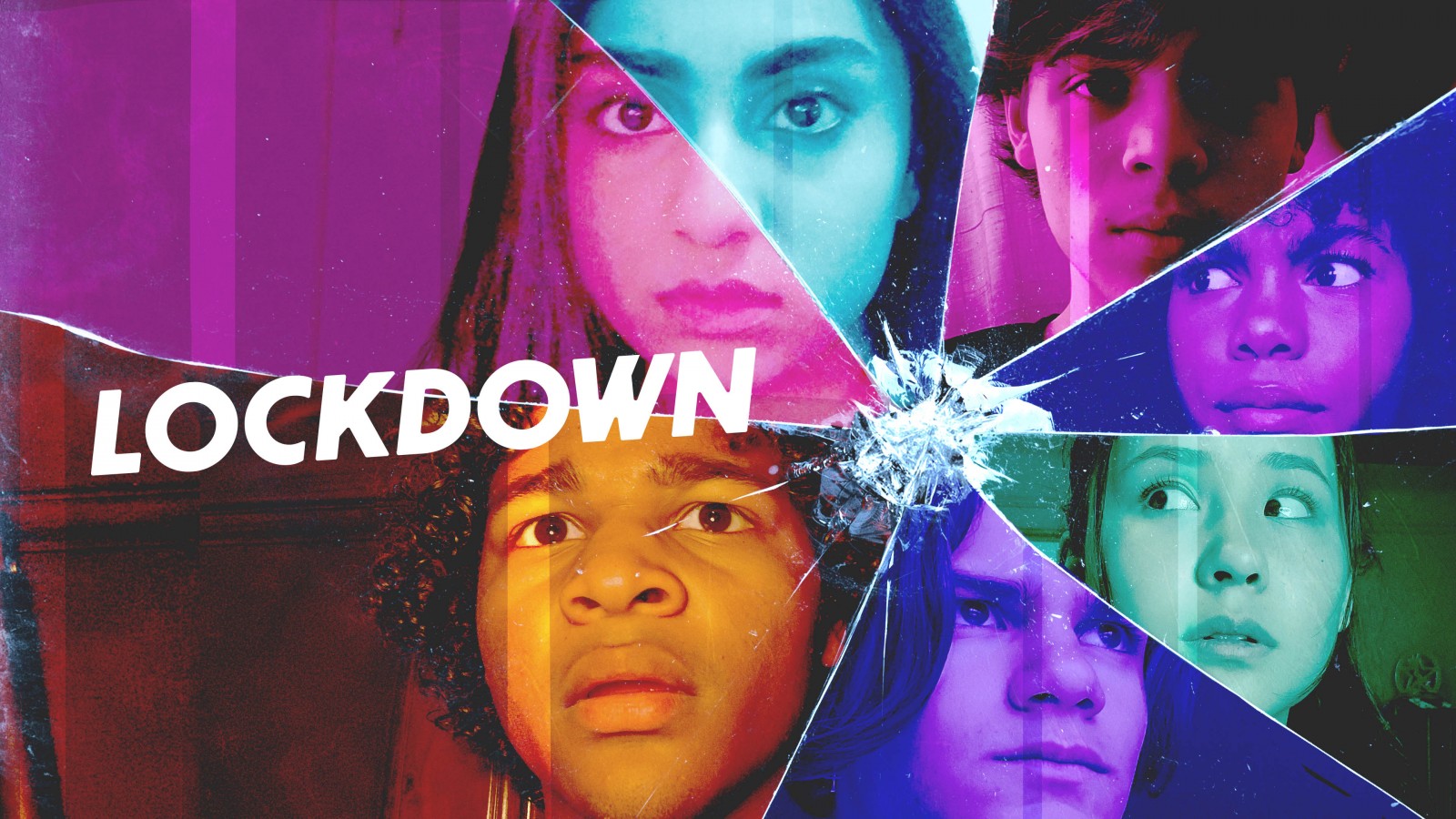 Season One to air on WildBrain's Family Channel beginning July 3 at 6 pm ET/PT
July 3, 2020
Toronto, Canada
Sinking Ship Entertainment is happy to announce it has landed a second window license with WildBrain Television in Canada for its new tween series, Lockdown. Created by J.J. Johnson and produced in partnership with YouTube Originals and conceived during the COVID-19 pandemic, Lockdown follows a group of bored teens who team up online to solve a mystery involving one of their neighbours. The series unfolds as the friends work together, from a distance, to solve the mystery while also exploring their own anxieties and frustrations about life during a pandemic. The 10-episode first season of Lockdown will air on WildBrain Television's Family Channel in Canada starting Friday, July 3 at 6pm ET/PT with a four-episode event, followed by new episodes each Friday at 6:30 pm ET/PT. Lockdown is currently available free-to-stream on the YouTube Originals for Kids & Family channel.
"We're excited to introduce Family Channel's audience to this highly relevant new series from Sinking Ship and YouTube Originals," said Katie Wilson, VP Channels and Curation at WildBrain Television. "With its thrilling neighbourhood mystery and innovative shooting style on webcam and smartphone, Lockdown will be instantly relatable for young people, as it explores the resourcefulness and creativity of a group of sleuthing teens during the COVID-19 pandemic."
The series has already garnered international interest prior having just won the Special Achievement Prize at the Prix Jeunesse, a new prize created this year to celebrate kids' media that addresses life during COVID-19.
"As one of the few scripted shows to address these unprecedented times for a young audience, Lockdown is designed to help kids make sense of current events, while also telling a story about young people coming together to support each other and their communities." said Nadine Zylstra, Head of Learning and Family Entertainment at YouTube Originals. "We're delighted that the partnership with Family Channel enables us to amplify these messages of collaboration and resilience and share them with a broader Canadian audience."
The cast of Lockdown features Arista Arhin (Odd Squad, Star Trek Discovery) as Sam, SaaraChaudrey (Dino Dana, Holly Hobbie, Max & Shred) as Nira, Amanda Cheung as Emi, Dorian Giordano as Aiden, Edison Grant (Endlings) as Luke, and Tomaso Sanelli (Star Falls, Titans, Detention Adventure) as Chris.
###
About WildBrain Television
WildBrain Television is composed of Family Channel, Family CHRGD, Family Jr. and Télémagino. Dedicated to celebrating family fun, WildBrain Television delivers best-in-class programming that appeals to Canadian families. WildBrain Television is home to world-renowned series including America Ninja Warrior Jr., Miraculous: Tales of Ladybug and Cat Noir, Just Add Magic and Chip and Potato.
About Family Channel
Family Channel offers outstanding family television entertainment in a premium, high-definition, multiplatform environment. Dedicated to celebrating family life and providing opportunities for the whole family to gather and watch together, Family airs a unique mix of top-rated Canadian and acquired series, movies and specials. Family Channel subscribers have access to the Family OnDemand at no additional cost, to see hit movies and series when they want them, where they want them. Visit us at Family.ca.
About YouTube Originals
YouTube Originals are award-winning, creative and engaging scripted and unscripted series and films across music, personalities and learning for fans all over the world. Spotlighting both YouTube creators alongside Hollywood's biggest stars, YouTube Originals provide an experience that only YouTube can offer. By tapping into the platform's growing global community, fan engagement product capabilities, and innovative content mixed with pioneering live-streamed specials, there is truly something for everybody. Fans experience YouTube Original content through ad-supported YouTube as well as YouTube Premium, a subscription service that offers a streaming music platform, and an uninterrupted, ad-free experience across all of YouTube, including YouTube Original series and movies. YouTube Originals are available in nearly 80 countries worldwide.
About Sinking Ship Entertainment
Sinking Ship Entertainment is an award-winning production, distribution and interactive company specializing in family and kids' live action and CGI blended content. Since opening its doors in 2004, Sinking Ship has produced over 500 hours of content, and through their globally recognized in-house distribution division, has sold to over 200 countries internationally. The company has rapidly earned a global reputation for high quality, ground-breaking original series and companion interactive experiences. Overall, Sinking Ship has won 17 Daytime Emmy® Awards and a variety of other international awards including Canadian Screen Awards, Youth Media Alliance Awards, Fan Chile Awards, Parents Choice Awards, the Shaw Rocket Prize, and the Prix Jeunesse International. In addition to production, Sinking Ship operates a cutting edge VFX and Interactive Studio, creating multi-platform digital experiences and interactive content for audiences around the world. The Toronto-based company is home to over 175 shipmates.
For more information please contact Kate Sanagan at kate@sinkingship.ca