May 5, 2021
Lockdown, A Youtube Originals Teen Mystery Series Set in the Social-Distancing Era, Launched in Spanish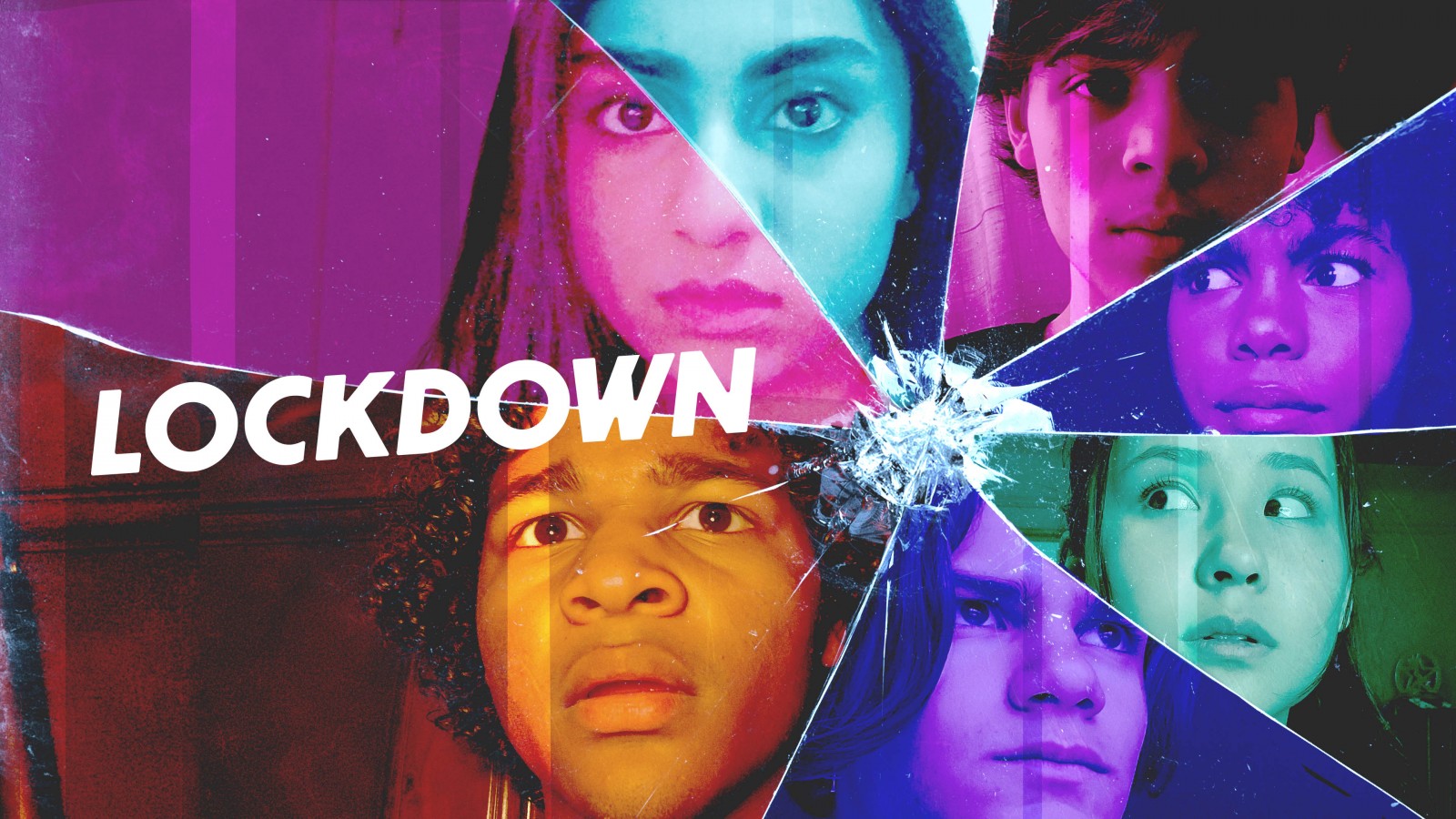 Toronto, CAN, May 5, 2021 – Lockdown, the ultra-timely, live-action YouTube Originals series from Sinking Ship Entertainment (Dino Dana, Endlings, Odd Squad), set during a global pandemic, will reach a whole new audience of teens when it launches all sixteen episodes (seasons 1 and 2) in Neutral Spanish on May 5, Cinco de Mayo, on the YouTube Originals for Kids & Family channel.

Shot entirely via webcam and smartphone, the groundbreaking series is a suspenseful look at how young people stay in touch while having to stay away, as well as what happens when restlessness leads to suspicion. Lockdown follows six friends, Nira, Emi, Sam, Aiden and Chris, as they work together to solve mysteries in their neighborhood during the social-distancing era. Each season presents a new mystery to be solved that requires the group to work together - from a distance - while exploring their own anxieties and frustrations about life during a pandemic. The first ten episodes comprise series one, and begins with the friends trying to make the best of life under quarantine, but boredom soon leads to increased paranoia, which leads to the first mystery they encounter and must band together to solve. Series two follows the group over the course of six episodes, as they tackle a brand new mystery, all while coming to terms with the racial justice movement, and how it has impacted their lives.

"Lockdown is an action-packed scripted series designed to keep viewers on the edge of their seats while bringing them into a relatable situation that mirrors our own new reality with the Covid-19 pandemic," said Nadine Zylstra, Head of Family, Learning and Impact for YouTube Originals. "We're excited about launching the free-to-stream series in Spanish to bring its timely and meaningful messages to an even broader audience and extend its reach to young Spanish-speaking viewers."
"Covid-19 is a real-world issue affecting teens everywhere, and we look forward to bringing this series that reflects the way they are living and interacting in the world today to an expanded audience," said J.J. Johnson, Executive Producer and Founding Partner of Sinking Ship Entertainment. "As Lockdown presents new perspectives on the pandemic through the eyes of the show's six friends, it also tackles other important topics that are now top of mind for many teens and adults such as racism, mental health, and staying connected."
Following its launch in June 2020, the popular YouTube Originals series went on to win the prestigious Prix Jeunesse Award for the Special Achievement Prize, a new honor specifically created to recognize kids' media that addresses life during the pandemic, as well as The Innovation & Ingenuity Award - Kids Programming, at the 2020 Content Innovation Awards. The series is currently nominated for two Canadian Screen Awards (both for Best Writing, Web Program or Series) and a Webby Award (for Video Series & Channels - Science & Education).

The Lockdown cast features Arista Arhin (Odd Squad, Star Trek Discovery) as Sam, Saara Chaudrey (Dino Dana, Holly Hobbie, Max & Shred) as Nira, Amanda Cheung as Emi, Dorian Giordano as Aiden, Edison Grant (Endlings) as Luke, and Tomaso Sanelli (Star Falls, Titans, Detention Adventure)as Chris.
Lockdown is created and produced by Sinking Ship Entertainment. Overseeing the project for YouTube are Zylstra, along with Daniel Haack on the kids development team. The series is part of the YouTube Originals slate of projects aimed at supporting, entertaining and educating viewers around the world amidst Covid-19 #WithMe initiatives, which encourage the world to stay home and save lives.
Press images and key art can be found here.
About Sinking Ship Entertainment
Sinking Ship Entertainment is a multi-award-winning production, distribution, and interactive company specializing in family and kids' live-action and CGI-blended content. Since its founding in 2004 by J.J. Johnson, Blair Powers and Matt Bishop, Sinking Ship has produced more than 17 series and 500 hours of content, distributed to more than 200 countries around the world. With a global reputation for quality, groundbreaking original series and companion interactive experiences, Sinking Ship has won 21 Daytime Emmy® Awards, including Outstanding Pre-School Children's Series for Dino Dan: Trek's Adventures (Nickelodeon), Outstanding Children's or Family Viewing for Odd Squad (PBS KIDS), Outstanding Children's or Family Viewing for Ghostwriter (Apple TV+) and Outstanding Education or Informational Series for Giver (ION). International awards include a 2019 BAFTA for Odd Squad and multiple Canadian Screen Awards, Youth Media Alliance Awards, Parents Choice Awards, the Shaw Rocket Prize, and the Prix Jeunesse International. In 2020, Sinking Ship was also named as the number one Kids' Entertainment Production Company on Kidscreen's Hot50 list. Among the series currently in production are the third season of the worldwide success, Odd Squad, as well as the upcoming new series, Jane, co-produced with the Jane Goodall Institute. Currently in pre-production is the series Builder Brothers Dream Factory, in partnership with Scott Brothers Entertainment. In addition to its critically-acclaimed productions, Sinking Ship operates a cutting-edge VFX and Interactive Studio, creating multi-platform digital experiences and interactive content for audiences around the globe. For more information, visit the Sinking Ship website, Facebook, Twitter, and Instagram.
About YouTube Originals
YouTube Originals are award-winning, creative and engaging scripted and unscripted series and films across music, personalities and learning for fans all over the world. Spotlighting both YouTube creators alongside Hollywood's biggest stars, YouTube Originals provide an experience that only YouTube can offer. By tapping into the platform's growing global community, fan engagement product capabilities, and innovative content mixed with pioneering live-streamed specials, there is truly something for everybody. Fans experience YouTube Original content through ad-supported YouTube as well as YouTube Premium, a subscription service that offers access to YouTube Original series and movies, a streaming music platform, and an uninterrupted, ad-free experience across all of YouTube. YouTube Originals are available in nearly 80 countries worldwide.
# # #
Press contacts:
Grand Communications (for Sinking Ship Entertainment/Lockdown)
Alison Grand
212.584.1133; alison@grandcommunications.com
Jaymie Ivler
917.208.5287; jaymie@grandcommunications.com
YouTube Originals
Nicole Parker